Call of Duty tops November NPD chart, new-gen consoles hit new sales records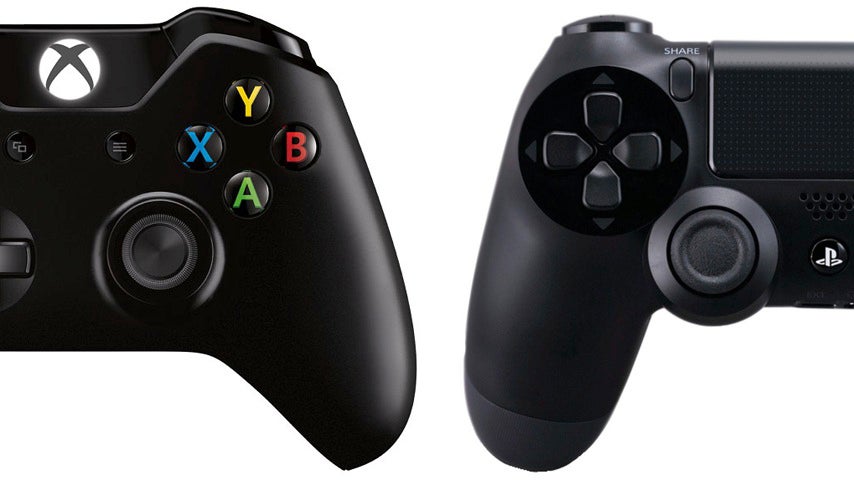 Call of Duty is back on top of the charts, consoles are selling like hotcakes, and all is right with the world.
The NPD Group has released its November 2015 report on games industry spend in the US and the news is pleasing indeed. The PS4, Xbox One and Wii U combined had an especially good month, driving new-gen hardware sales to multiple new record highs with 3 million sales over the course of the month. The PS4 and Xbox One accounted for 2.8 million of these sales.
"November 2015 marked the best month ever in total unit sales for 8th generation consoles (Xbox One, PS4, and Wii U), surpassing sales of December 2014 (now second-highest), and November 2014 (now third-highest)," the NPD's Liam Callahan said.
"8th generation console sales rose by 22% in dollars. 7th generation sales dropped by 76% in dollars, which is sharper than the year-to-date decline of 57%."
New-generation hardware currently holds a 93% share in all hardware sales, up 9% on November 2014.
"After 25 months, the combined sales for the PS4 and the Xbox One are 47% higher than the combined sales for 25 months of PS3 and Xbox 360 hardware sales."
Console Wars
The PS4 outsold the Xbox One in November, which took us by surprise; last year, Xbox triumphed over both holiday sales months, since consumers tend to take advantage of sales to pick up the runner-up console. But this year, Sony and Microsoft's price wars didn't affect the PS4's momentum.
Sony highlighted the win in a press release, repeating its recent 30.2 million PS4 sales milestone and strongest every Black Friday.
"We are also pleased to announce November was the biggest month ever for PlayStation Store indicating a strong digital marketplace complementing healthy retail sales," Sony marketing SVP Eric Lempel said.
Microsoft responded by saying Xbox One had its biggest November in the US, with a 72% increase in first-party game sales.
Nintendo has not released a statement.
Software
Despite the growth in hardware and multiple new releases, retail software sales actually dipped during November. This isn't much of a surprise; in general, retail software sales track downwards as digital absorbs more and more industry spend. November is an especially good time to purchase games from the comfort of your own home rather than in the Black Friday horror spaces, too.
Overall software sales fell 7%, to $1.02 billion which portable software dropping sharply by 66% and console holding pretty steady with a 1% decline. However, new-gen software sales increased 37%, only offset by the 60% decline in last-gen software sales.
The NPD highlighted Call of Duty: Black Ops 3, which outpaced sales of 2014 release Advanced Warfare. Fallout 4 also outsold its precusor, with 70% more units sold than Fallout: New Vegas and 9% more than Fallout 3; Callahan said figures are better compared to Skyrim, which as we all know sold gangbusters. Battlefront also had a good month, with the best first month sales for any Star Wars game.
Software Top 10
Call of Duty: Black Ops 3 (Xbox One, PS4, Xbox 360, PS3, PC)
Fallout 4 (PS4, Xbox One, PC)
Star Wars Battlefront 2015 (PS4, Xbox One, PC)
Madden NFL 16 (PS4, Xbox One, Xbox 360, PS3)
NBA 2K16 (PS4, Xbox One, Xbox 360, PS3)
FIFA 16 (PS4, Xbox One, Xbox 360, PS3)
Need For Speed 2015 (PS4, Xbox One)
Halo 5: Guardians (Xbox One)
Assassin's Creed: Syndicate (PS4, Xbox One, PC)
Just Dance 2016 (Wii, Wii U, Xbox 360, Xbox One, PS4, PS3)
General
Total industry spend for November 2015 reached $2.47 billion, an 2% year-on-year increase on November 2014's $2.42 billion.
Hardware grew 11% from $1.02 billion to $1.12 billion. Software fell 7% from $1.09 billion to $1.02 billion. Accessories grew 6% from $336 million o $357 million.
As ever, bear in mind that these figures include new, physical retail sales only; they don't reflect the increasingly weighty proportion of industry spend made through digital channels - which means things are even better than they look.