NotGTA 5 is a parody game set in the UK, all proceeds going to charity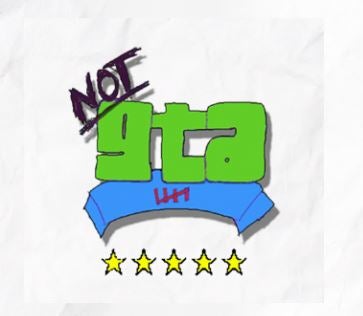 NotGTA 5 is a new parody take on Rockstar's juggernaut franchise set in the UK. It's been developed by Not Games and is being sold through a 'pay what you want' charity drive.
The game can be purchased here, and isn't quite the sandbox title you'd expect. In fact, it's more like Snake.
It offers three missions set across the UK, starting with a raid on a local LIDL shop in Swindon. Players can also harass sheep in Wales or batter public sector workers in London, as 'frenemy' of the people David Cameron.
All proceeds are going to Peer Productions, an education charity based in Woking that aims to teach children about social issues through films, plays and a range of workshops.
Speaking with Eurogamer, NotGames' Jay Orbaum said, "This game is absolutely, definitely NOT Grand Theft Auto V. The GTA in our 'NotGTAV' doesn't stand for Grand Theft Auto, no, it stands for Great Traffic Adventure. And the V is silent. Like the V in 'lawsuit'."
Let us know if you pick it up.