Noclip is a neat new website that lets you freely explore datamined maps from classic games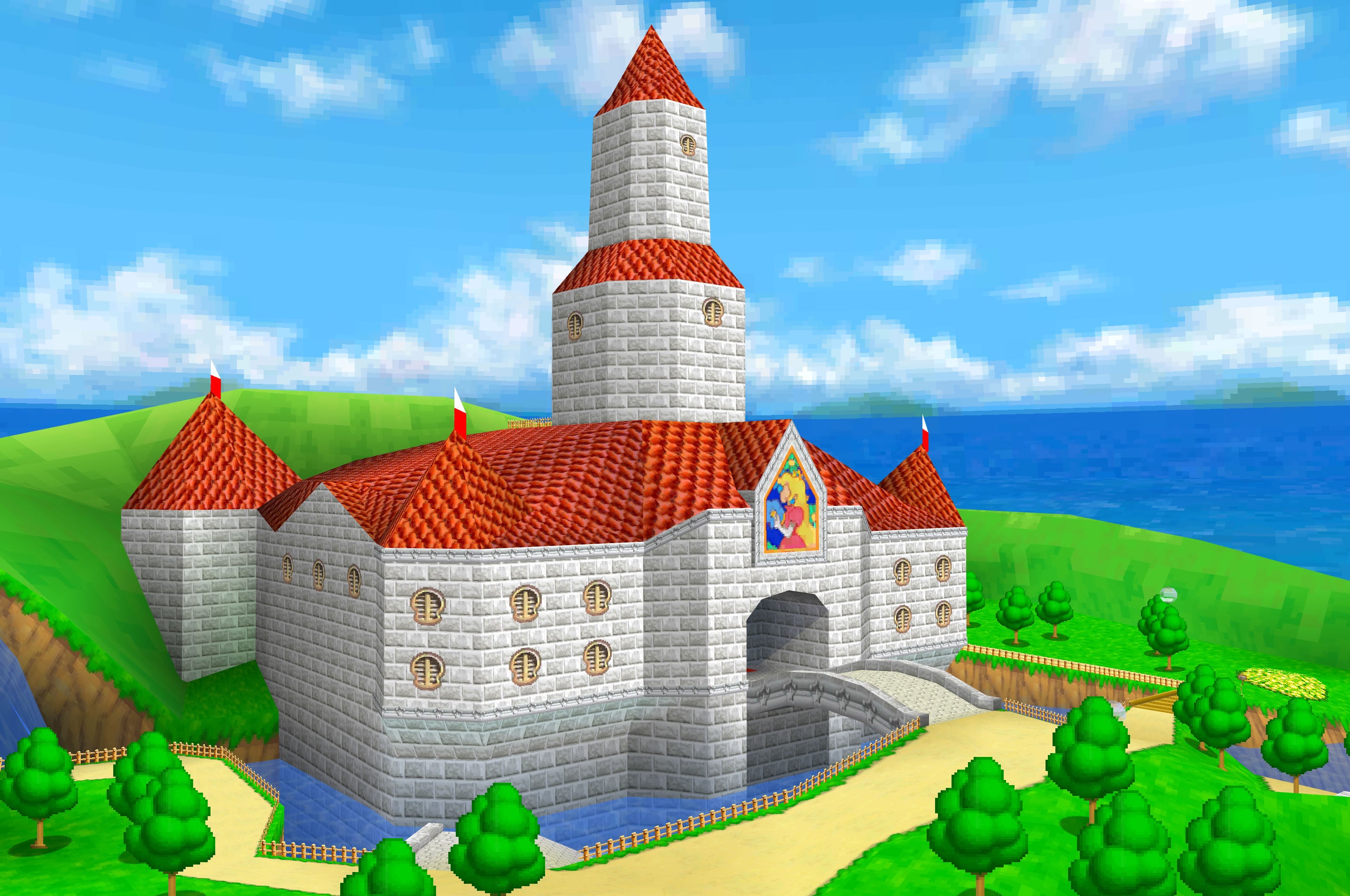 If you've ever wanted to see some of your favorite gaming locations from a whole new angle, Noclip might end up as your new second-favorite website (after VG247).
For my money, one of the most fascinating things about video games is level design - how the worlds of games stitch together, the little tricks and shortcuts that allow a game to present a believable world while not wasting resources to allow for solid performance. Usually, if you want to peer behind the curtain in the world of games you'll have to mess around with emulation, specialist tools and hacking - but Noclip.website is a brilliant new site that hopes to change that.
Noclip is essentially a depository of datamined world assets from games. The website features all of Super Mario 64's maps, for instance, so I can hop into any area from the DS version of that classic and zoom around with a free camera, viewing it from any angle including those impossible in-game. It's a super cool idea, honestly, allowing you to look at iconic locations from a new angle and also in a way see how they were created in the first place. Here's a shot I took of Peach's Castle grounds from Mario 64:
One other advantage of the site, as the screenshot shows, is that it displays the available assets at the highest possible quality. Depending on how a game was made, you can view the individual textures in a given scene to see exactly what it's made of, or toggle on or off layers to get a better look at specific aspects of the map in question. It's a very cool fan-developed tool.
Right now the tool seems to be mostly focused on Nintendo, featuring a smattering of Wii, DS, 3DS and GameCube maps to explore fully, in a largely bug-free manner. An 'experimental' section promises some greater future plans, however, with maps for Dark Souls, Psychonauts and Tony Hawk's Pro Skater all featured alongside some experimental additional Nintendo maps, including the massive overworld from Breath of the Wild.
Given it's all browser-based, keep in mind that performance will depend on the power of the machine you're using to view the website. The exact quality will vary from game-to-game, for instance - so some games might be missing Skybox data, while Wind Waker also has model start data included in its maps, so you'll see NPCs standing in areas. Here's a few more shots I nabbed - see if you can identify the games and areas.
Noclip takes its name, of course, from the old command line you could type in to turn off collision detection and walk through walls in games of a certain era.
While this tool is pretty harmless, it's the sort of thing that sits on grounds where it could easily be terminated by an overzealous publisher with an itchy copyright trigger finger - but we hope that doesn't happen, as it's a great way for players to explore and better appreciate the hard work that went into the map design of these classic games. It's also an incredible fan-developed project and is completely open source - so if you want to experiment with the tech that powers it, you can grab it via github. If you want to go exploring yourself, head to noclip.