No multiplayer for Deus Ex 3, confirms Eidos Montreal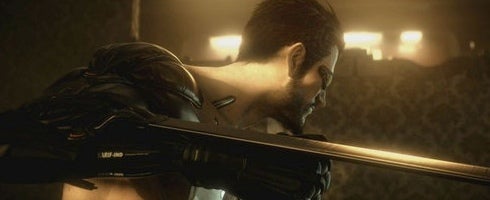 Eidos Montreal has confirmed that Deus Ex 3, now known as Human Revolution, will not feature any multiplayer at all.
Speaking with IGN, game director Jean-Francois Dugas said:
"No, Deus Ex: Human Revolution is a single-player game only. Being the first project out of the new Eidos Montréal studio, and staying true to the Deus Ex legacy, the development team wanted to focus purely on the single-player experience to ensure we delivered on that front."
Francois-Dugas also said how the first title in the series as a "reference point" to the game.
"Deus Ex: Human Revolution uses the first Deus Ex game, which perfectly married the first-person shooter and roleplaying game, as its reference point, so you can expect an experience similar to it," he said.
"The goal is to deliver the perfect mix of both genres, giving players the option of choosing to play the game depending on their preferred play style. The game is built around a multi-path, multi-solution approach so you often have more than one way to pass an obstacle, and within that you have tonnes of options for character and weapon customization."
It was also confirmed by the director that the game takes place in Detroit, USA.
A CG-filled trailer went out this morning, showing the first video of the game since a teaser was released at the end of 2007.
More information on it is set to be announced at E3 in June. No release date as yet, but it will be on PS3, PC and 360.