No More Heroes: Heroes Paradise get new trailer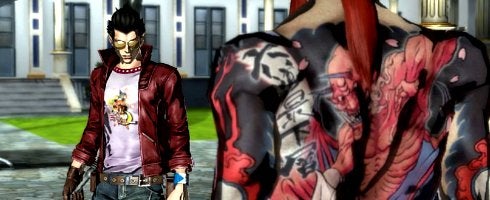 No More Heroes: Heroes Paradise has gotten a new trailer to celebrate its just confirmed Japanese release date.
It's after the break.
It's what you'd tend to expect from a trailer these days: sexy girls, tattooed people, assassins, sexy-tattooed-female-assassins.
The PS360 version of the once Wii-exclusive series was dated this morning for April 15 in Japan. No western release been confirmed for it so far.
Thanks, AGB.