No Man's Sky: watch 18 minutes of footage explaining exactly what you do in the game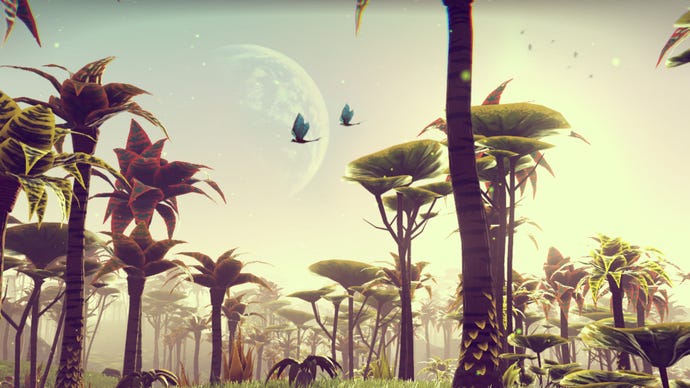 The gameplay loop of No Man's Sky is demonstrated clearly in a new video.
No Man's Sky keeps on impressing everyone at every E3 since its reveal. This past one is no exception. In fact, we learned a lot more about what we'll be doing in the game during E3 2015.
Today's video picks up from there, showing the number of different activities you'll engage in. The video is part of IGN's coverage of No Man's Sky.
The site posted the footage below for all to see. It features 18, uninterrupted minutes of gameplay, with commentary form developer Sean Murray.
The gameplay is a tour of one of the game's planets and gives a look at exploring, scanning, shooting, flying as well as our first look at the game's UI.