No Man's Sky is immune to spoilers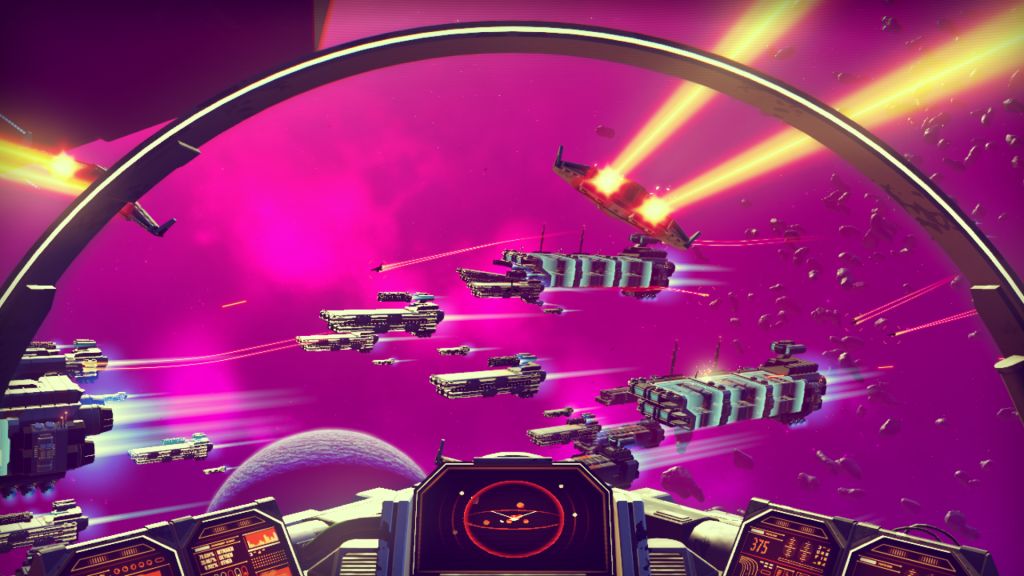 No Many's Sky will surprise you, no matter how many videos you watch.
No Man's Sky puts everybody in the same universe, but that universe is, well, universe-sized - so big that it's possible you might never see another player, and that the planets you explore will never be visited by anyone else.
Speaking to The Guardian, Hello Games' Sean Murray said the sci-fi sim's size ensures everyone can have their own, unspoiled experience.
"In this era in which footage of every game is recorded and uploaded to YouTube, we wanted a game where, even if you watched every video, it still wouldn't be spoiled for you," he said.
"And we wanted those discoveries to be meaningful in the sense that they could be shared with other players, all of whom existed in the exact same universe, rather than inside their own random dimension."
As such, the gameplay we've seen so far isn't necessarily representative of your experience, because nobody can predict what you'll see out there. In other ways it's entirely representative, because Hello Games has always showed its current build - no cinematics or vertical slices.
"Every time you see No Man's Sky, it's literally me playing, wearing headphones, trying to film things that go well with the music," Murray said.
"It's the most genuine way in which we can show the game."
Nevertheless, the pure hype for No Man's Sky is pretty terrifying for Hello Games, which has to deal with the weight of expectations maybe not entirely rooted in what the team has said and shown so far. Check out the full interview through the link above for more discussion on this theme.
No Man's Sky is coming to PC and PS4, but has not been dated.