No Man's Sky: How to Get Living Water
To complete the plans for the Impossible Membrane you'll need Living Water. Here's how to get it.

As part of the new update to No Man's Sky, players will need to craft a series of organic components, eventually assembling a new type of ship. The mission itself is a pretty long one, and it introduces a bunch of new items into the mix. For one of the components you'll need something called Living Water. Here's where to get it.
How to Get Living Water
To get Living Water, get into your spacecraft and fly into space. Engage your pulse engines and you'll eventually get a message indicating an incoming anomaly. Hit the brakes and you'll be greeted by a giant creature (we won't spoil it here). Speak to the creature and choose 'Request Sacrifice'. This will give you the 150 Living Water you need.
What is Living Water Used For
Living Water appears to only be useful for the Starbirth mission. You'll need 150 samples to craft an Impossible Membrane, which is then exchanged for the next item in the sequence. You'll use everything you get almost immediately, so there's very little else to it.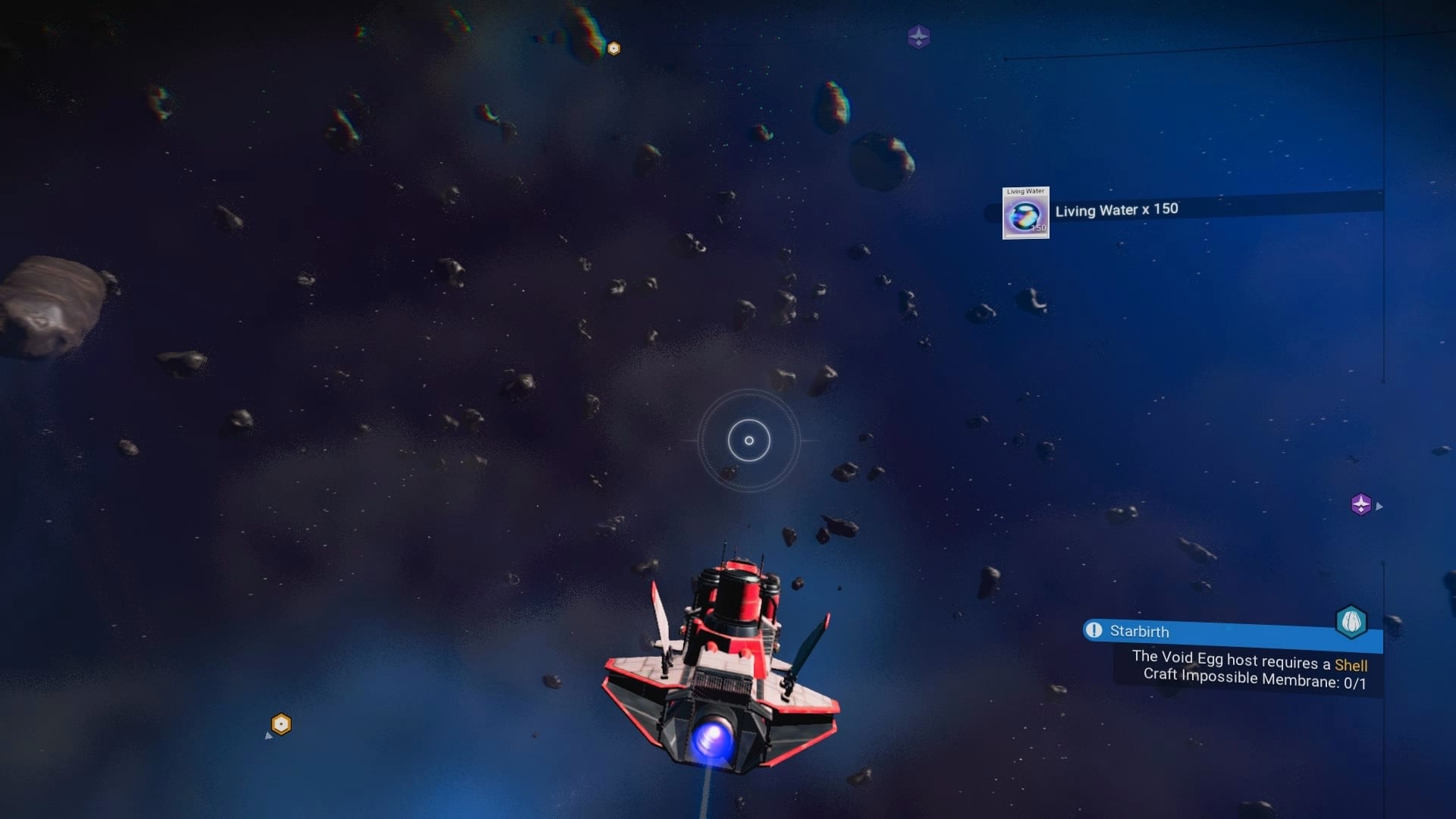 That's everything you need to know about getting Living Water in No Man's Sky. For more on the game, why not check out our guide on instantly maturing organic components. You'll need to find Portals to reach distant planets eventually. Here's how to find them post-Beyond update.