Here are 50 different ways starting planets could look in No Man's Sky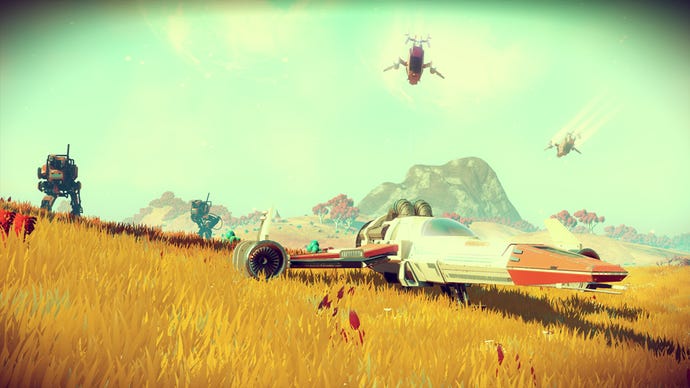 See just how different each player's starting point in No Man's Sky could be.
No Man's Sky procedurally generates the entire universe every time a player starts their journey. Because of this, every player's starting planet will look different.
Eurogamer had the genius idea of restarting their game 50 times, to get 50 different variations of the first planet you see. As you're about to watch below, results vary wildly, and not just in atmosphere colours and topography.
Although you can definitely spot some similarities between them, that could be attributed to how the game generates the world. It'd be interesting to see if Hello Games set up some parameters to govern the creation of the first planet in any way, so as not to throw players in at the deep end from the get-go.
No Man's Sky is out now on PS4, with the PC version to follow this Friday, August 12.