Nioh pre-orders now live, deluxe edition and pre-order bonuses announced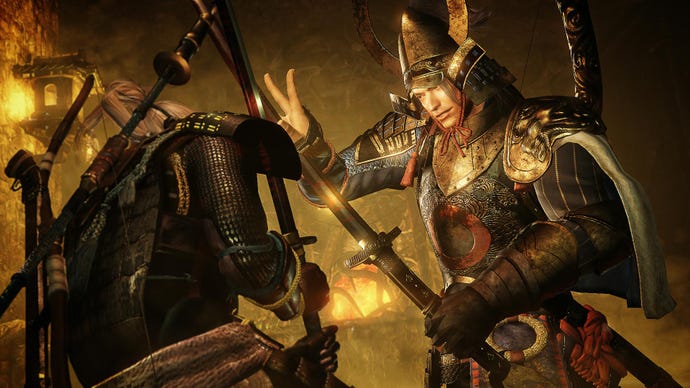 You can put money down for Team Ninja's upcoming action RPG starting today.
Nioh, the brutal action RPG from Team Ninja, isn't out until February, but you can start placing pre-orders now. Sony, the game's publisher in the West, has revealed the bonuses those who fork out the cash early will be receiving.
On the PlayStation Store, there are two editions available. The standard edition, which includes just the main game, and a deluxe edition that comes with the season pass and a few other bits of add-on content.
The deluxe edition gets you a weapon pack with five new weapons, and a PS4 avatar collection. If you pre-order either one, you'll be getting the Nioh armour set, inspired by ancient statues seen at various temples in Japan, as well as a PS4 dynamic theme.
There's one more bonus for those who purchase from the PlayStation Store during the first two weeks after launch (but also for pre-orders): you'll receive the Crimson Master Armour set, based on legendary samurai Yukimura Sanada.
You can see the two sets above, or take a look at the pre-order pages themselves here for the standard edition, and here for the deluxe edition.
Nioh is out February 7 in North America, February 8 in Europe, and February 9 in the UK on PS4.