Nioh 2 trailer focuses on the story, DLC plans announced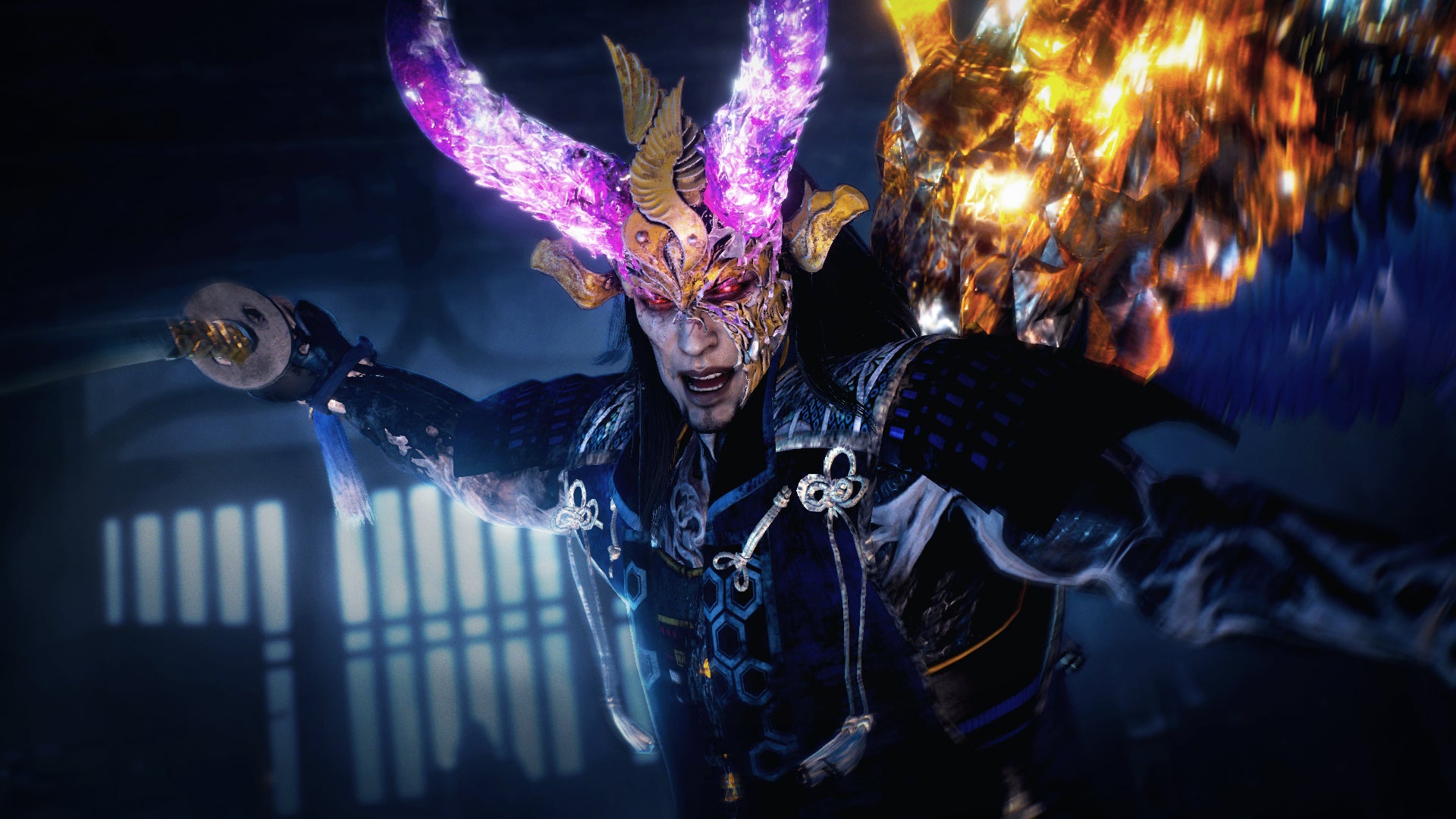 DLC has been announced for Nioh 2 alongside story details and a new trailer.
The story trailer for Nioh 2 gives you an idea of what to expect in the game, but Team Ninja has provided a few more details.
It's the year 1555 in wartorn Feudal Japan, one day you, Hideyoshi, lose control of the yoaki inside of you. Thankfully a traveling merchant has a Spirit Stone that can help you communicate with your inner yokai. For you see, you are a half-breed: part human and part yokai.
Now that you have some control over the demonic spirit inside of you, you are free to continue hunting down yokai which have infested the Mino Province. Because you are half yokai, both halves of you start working together to find more of the powerful Spirit Stones.
But someone or something is also seeking the stones, and you are attacked. Thankfully, a huntswoman named Mumyo saves you and the three of you end up in the service of Oda Nobunaga in the Owari Province. But danger comes calling once more and you will have to face the demonic forces searching for the remaining Spirit Stones.
Alongside the new trailer, information on DLC for Nioh 2 was also provided. There are three releases planned, and each will focus on a different storyline pre-dating the events of the game. Team Ninja said to expect "hours of additional gameplay" with plenty of challenges and both multiple main and sub-missions.
You can also expect new weapons, additional combat abilities and new characters.
The three DLC packs are included in the Season Pass, which is also part of the Digital Deluxe Edition. This edition also comes with in-game items such as the Demon Horde armor set and Kodama Netsuke Charm.
It releases March 13 for PlayStation 4.