Nioh 2 - How to beat the Kamaitachi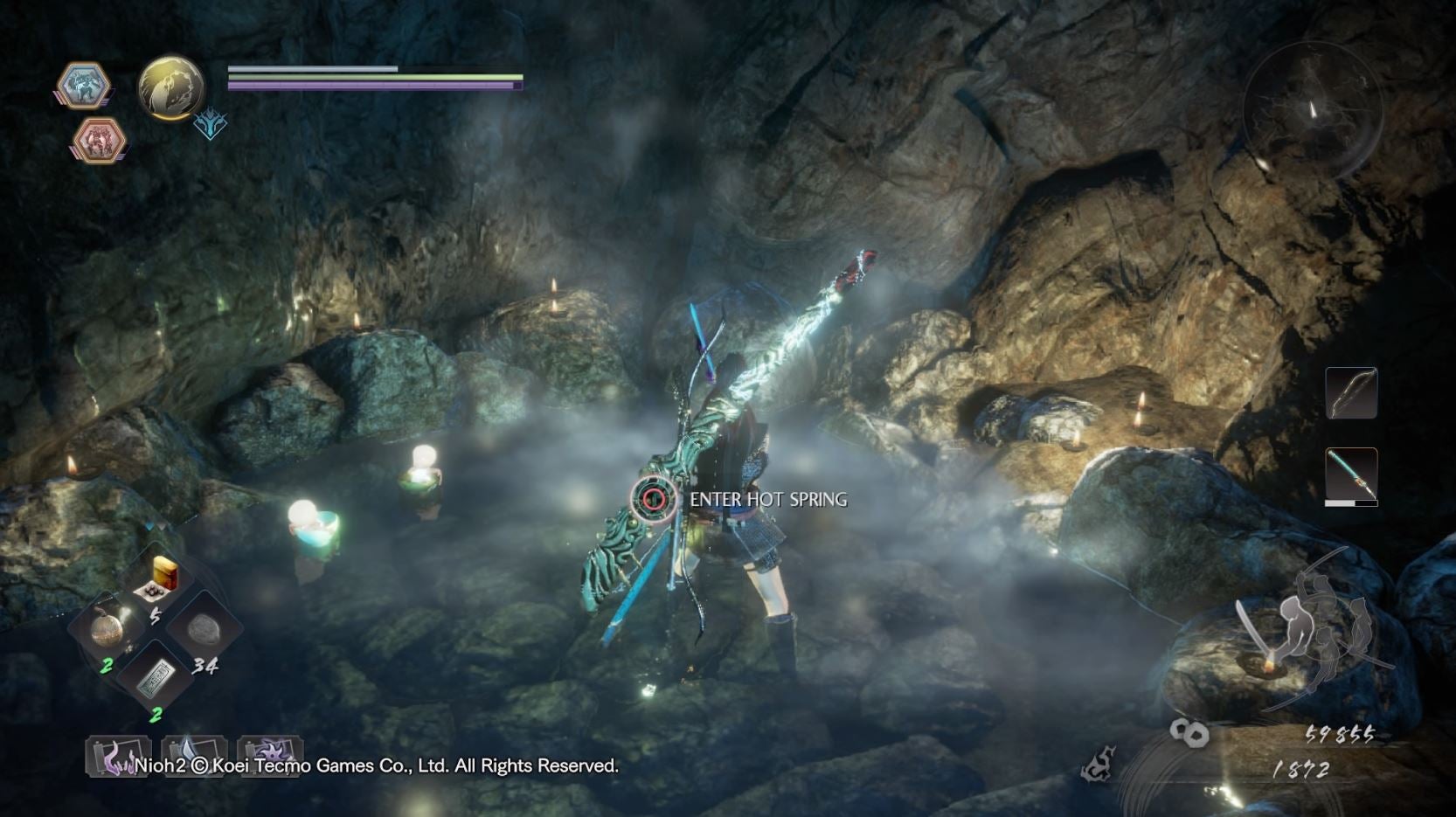 To topple a castle, you need help from some furry friends. Did I say furry? I meant 20 feet long, capable of whipping up a tornado, and spikier than a death metal logo. Here's how to beat the Kamaitachi in Nioh 2 and bring it over to your side.
Despite eventually helping you in your adventure, the Kamaitachi is still a Yokai, and as such calls upon an arsenal of deadly attacks to ruin your day. Like the Yatsu-no-Kami, this is another fight where stamina regeneration presents a very real problem, because its easy to exhaust yourself dodging and blocking with no way to Ki Pulse it better.
Either visit the Hot Spring near the starting Shrine to boost your regen, or pop a Sacred Water.
Nioh 2 - How to beat the Kamaitachi
Below is a successful run from my first blind playthrough of Nioh 2 which shows the general strategy. Due to the difficulty of landing consistent damage on the Kamaitachi, it's a long one, and there's a lot of derping.
The fight with the Kamaitachi is a war of attrition. There are only a few combos where you can safely close the distance between yourself and the beast to chip away at its health.
First off, one punishable combo is when the Kamaitachi lunges with its front legs and tail in a three hit combo. Step well backwards to get away from the tail swipe, but afterwards there's a brief window for you to retaliate.
Second, when the Kamaitachi spins off the ground and towards you through the air, you can block this with your primary weapon. Doing so will cause the Kamaitachi to skid to a stop next to you. Dash in for a few hits when it recovers.
Then there are two Burst Counters to punish. The first is when the beast climbs into a tree. Block the first shockwave, then get ready to meet the secondary spin.
It doesn't always pull out this attack every time it climbs the tree. If it instead does a normal spin attack, block the hit then follow up as you would if it'd started on the ground.
The Burst Counter on the ground is much trickier. While the red flash is quite obvious, the actual attack doesn't come out for ages. It's very naughty design to fake you out with the game's established triggers like this, but make sure you don't go too early.
Lastly, if you're a Ninjutsu user there's a nice window to throw your tools at the Kamaitachi when it stands still to spin up the tail tornado.
Otherwise, you can block most of the basic moves with your primary weapon, including the back-flip shockwave and tail swipe, but I usually sprint around the tail tornado.
When it goes into the Yokai Realm, it's very tough to keep your stamina from getting staggered. Here, use the trees scattered around the arena to block shockwaves where you can.
When it does a shimmery attack where it splits into three for a spin, you can block this as well.
When the Kamaitachi has around a third of its health left, you can finish it off with a Yokai Shift of your own. Get in close and slam as many attacks as possible, and you're golden.
Here's our list of Nioh 2 boss guides!
For more on Nioh 2, here are the best weapons we've seen so far.
In this same boss arena, there's another tough fight in the Shiftling's Wise Judgement side mission.