Nintendo Switch and Ring Fit bundle is discounted on Amazon right now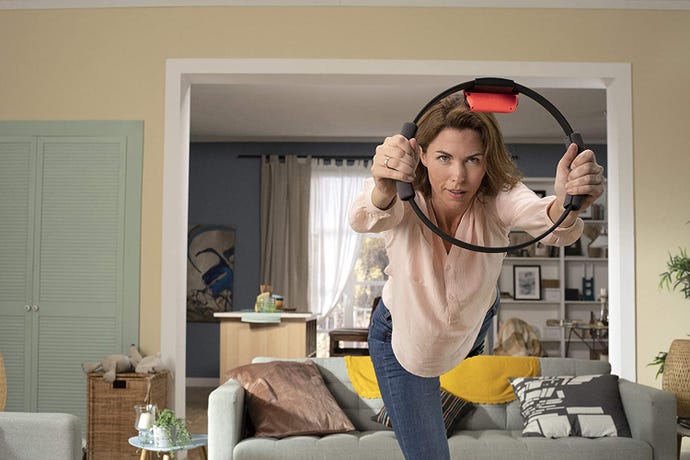 The Nintendo Switch with neon-colour Joy-Cons is currently on sale bundled with the Ring Fit, Nintendo's own fitness game that comes with a giant plastic ring for you to squeeze, pull and throw around in the name of health and exercise. more
Amazon is selling the two together for £314.99, a price reduction of 12% down from the norm, as a Featured Flash Deal for Amazon Prime Day.
Ring Fit and the Nintendo Switch alike have been in huge demand over the last few months, as lockdown and a worldwide effort to isolate have pushed many to find fun ways to exercise within the comfort of their own homes. Both the console and Ring Fit were frequently out of stock for many online retailers, but now they're both available on Amazon.
The discounted Switch bundle is only around for a short time, available from 07:00AM to 09:00AM GMT - just two hours for you to grab one of the hottest consoles and one of its most wanted games to match.
Of course, there's no shortage of other deals during Amazon Prime Day. For all the hottest deals on Amazon and what you need to know, check out our guide to all the best bargain highlights of Amazon Prime Day, or head to the Jelly Deals Twitter page for moment-fresh advice, tips and updates on all the best offers for gaming products and more!