Nintendo Switch Online features include cloud saves, online-enabled NES games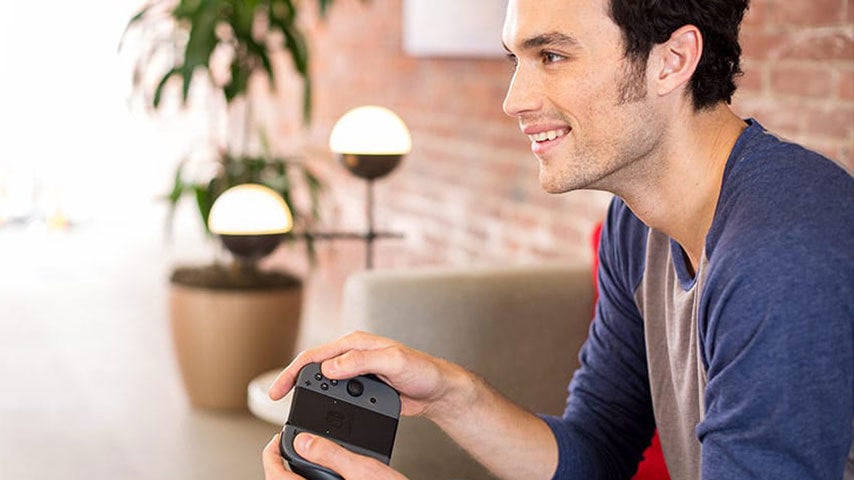 Nintendo promised back in April to reveal the first Nintendo Switch Online details this month, and today it delivered.
The Nintendo Switch Online's (which is what it's going to be officially called) website was updated overnight with a few bits of new information.
The biggest confirmed feature by far is that Switch Online subscribers will be able to back up their save files in the cloud. Nintendo did not say much beyond that, but promised to share more before the service's launch.
Subscribers will also have access to 20 classic NES games to start, all of which will be playable online. Some of these include Balloon Fight, Ice Climber, Soccer, Tennis, Donkey Kong, Dr. Mario, Mario Bros., The Legend of Zelda, Super Mario Bros., and Super Mario Bros. 3 - with the rest to be revealed at a later date.
Nintendo revealed that more games will be added "regularly", though it did not say whether some games will be leaving the rotation.
You'll be able to voice chat while playing these classic NES games the same way you would with any other Switch game, using the Switch Online app.
The pricing plans announced previously, at $3.99 for a month, $7.99 for three months, and $19.99 for a year have not changed. Nintendo today added a fourth plan, called Family Membership, at $34.99 for a year.
Unlike other plans, Family Membership allows a Nintendo Account holder to invite up to seven others to join a "family group", giving all members access to Nintendo Switch Online.
We also know that the subscription will be tied to your Nintendo account, so you can log in using that account on any Switch console and continue using your subscription. Nintendo confirmed this in an updated FAQ.
As for family sharing, Nintendo said that you will be able to create a family group starting May 15, which can hold up to eight accounts, including child accounts.
Of course, as has been previously revealed, online play on Switch will be locked behind the service as soon as it launches. Finally, Nintendo Switch Online members will receive exclusive deals and other offers.
Nintendo Switch Online launches sometime this September.