Nintendo Switch digital sale cuts the price of Mario Kart 8, Splatoon 2, Arms and more in the US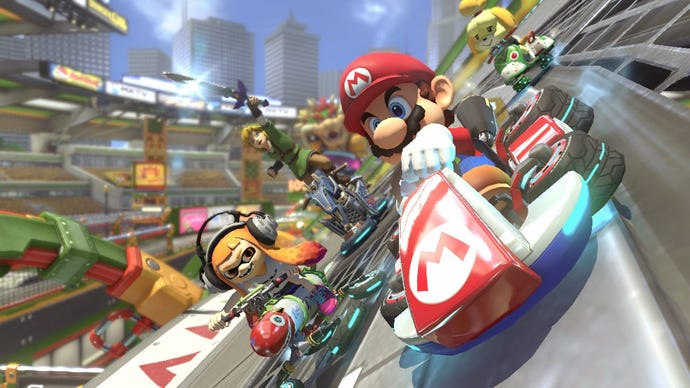 Over at Amazon US, you can find a range of digital Nintendo Switch games reduced including Mario Kart 8, Splatoon 2, Arms and many indies.
There doesn't seem to be any special occasion for this discount spree, so if you've had an eye on any of the following games then now might be a good time to pick one up!
Starting off with the first-party releases, you can get Mario Kart 8 Deluxe for $41.99. This definitive edition of the perennial party game is a must-have if you own a Switch.
Another party hit that isn't spoken about anywhere near as much as it should be, Arms is also $41.99. If you've been sitting on the fence for a while now's a great time to give the unique brawler a go while it's reduced.
You can then finish up the party with some good old-fashioned button mashing in Mario & Sonic at the Olympic Games Tokyo 2020 for $39.99.
Away from all the big names, there are a number of excellent indies all on offer as well. Rather than list everything here, though, I've just picked out a few of the better deals below:
You can read through the full list of games over at Amazon. Think you'll grab something here?
If you do, you might also want to check out our picks of the best Nintendo Switch SD cards over at Jelly Deals to ensure you've got enough room for all your new downloads! While there, you'll also find pages dedicated to the best Nintendo Switch stylus and cheap Nintendo Switch online memberships.