Nintendo Switch Black Friday deals – what to expect in 2021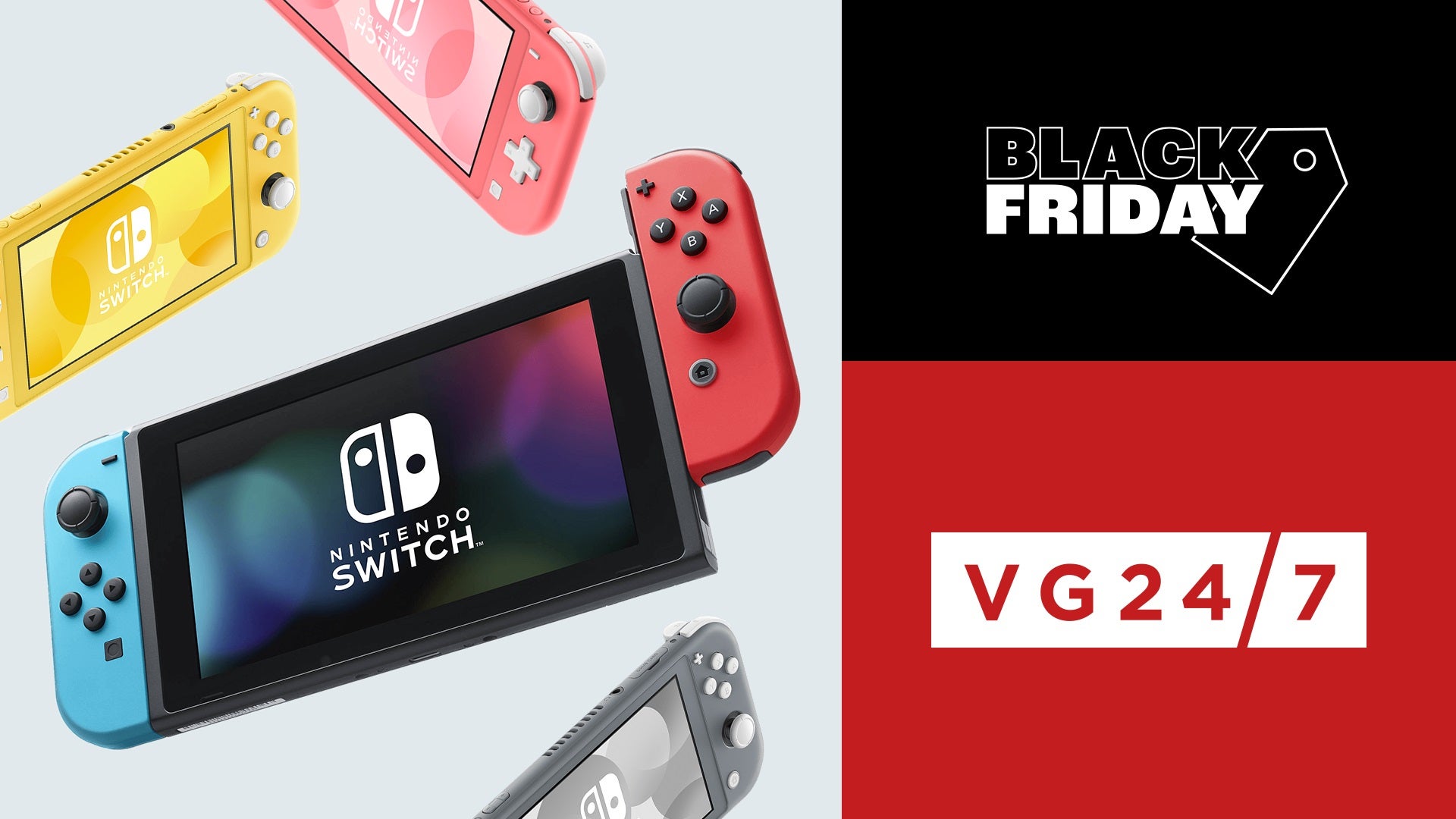 The Amazon Prime Day Nintendo Switch deals may have been pretty lacklustre this year, especially as the rumoured Nintendo Switch Pro model was nowhere to be seen, but we're hoping to some better deals by the time this year's Black Friday sale rolls around.
When is Black Friday 2021?
This year's Black Friday sale officially kicks off on Friday 26 November but you can expect to see plenty of retailers announcing their promotions well before then.
Historically, Black Friday is known as the starting date for the holiday shopping season in the run-up to Christmas. Over the years, retailers have capitalised on the hype surrounding the sale by launching Black Friday promotions as early as October, meaning there are plenty of opportunities to pick up Nintendo Switch deals for cheap.
Best Buy's Black Friday deals were announced at the end of October with a couple of Nintendo Switch games included, while the Black Friday Nintendo eShop sale didn't kick off until the official start of Black Friday. Amazon had Nintendo Switch deals running throughout the month of November
Start saving those pennies now, because there have been a lot of great titles released on the Nintendo Switch since last year's Black Friday sale, including Mario Golf: Super Rush, New Pokemon Snap, Monster Hunter Rise, Tony Hawk's Pro Skater 1 + 2 and plenty more. If you haven't played them yet, Black Friday 2021 could provide an opportunity to pick them up for cheap.
Will there be a Nintendo Switch pro?
A new and more powerful Nintendo Switch console has been on the cards for a while, with one report from Bloomberg suggesting it may arrive by September. With the Nintendo Switch Pro rumours showing no signs of slowing down, many people were expecting the new Switch model to get announced at this year's E3 conference (or at least, sometime around then).
Nintendo did eventually announce a new Switch model, but it wasn't the Nintendo Pro that everyone was expecting. It was the Nintendo Switch OLED, which, other than a larger OLED screen, an ethernet port and enhanced audio, doesn't have any majorly different selling points to the current docked Switch.
Whether or not there'll be a Nintendo Switch Pro model available at Black Friday, we can only wait and see. But with the OLED coming out in October, we can't see Nintendo wanting to damage potential sales for the model by positioning a more powerful model beside it.
Nintendo Switch Black Friday games deals
The US fared better than the UK with Nintendo Switch Black Friday deals, particularly from the likes of Amazon, Best Buy and GameStop who had massive discounts on first-party titles. Both Fire Emblem: Three Houses and Mario Tennis Aces were $29.99 from Amazon, while New Super Mario Bros. U Deluxe was $34.99.
BestBuy reduced the prices of Luigi's Mansion 3 and Super Mario Maker 2 down to $39.99 each, with GameStop doing the same for The Legend of Zelda: Link's Awakening, while also discounting Yoshi's Crafted World to $29.99.
There weren't any major deals on Switch hardware, although the Nintendo Switch Lite dropped to $199.99 at Amazon in the US and the UK, with UK buyers getting a free memory card thrown in too. We're expecting these prices to reappear at minimum or be beaten in this year's Black Friday sale, especially as the Nintendo Switch OLED will be out by then.
We wouldn't be surprised to see games getting bundled with consoles at $200/£200 to incentivise purchases for first-time Switch buyers.
Over in the UK, most of the best Nintendo Switch Black Friday deals were from Amazon on third-party titles. Final Fantasy X/X-2 and Final Fantasy XII: The Zodiac Age were discounted to £19.99, while first-party titles such as Super Mario Odyssey and The Legend of Zelda: Link's Awakening dropped to £35 and £33.29 respectively.
You could also use a code to grab a 25% saving with Nintendo Switch memory card deals on any title purchased from the Nintendo Store.
As for this year's Black Friday discounts, using last year's Nintendo Switch Black Friday deals as a benchmark of what to expect, we're expecting to see all of the titles we've mentioned above to be discounted yet again by the time November is here. Ubisoft has been running heavy discounts on titles such as Assassin's Creed Valhalla, Balan Wonderworld and Watch Dogs: Legion throughout the year so they'll probably pop up again too.
There are plenty of new titles arriving on the Nintendo Switch before November, so there's a chance some of these could end up with small discounts, particularly titles such as Mario Party Superstars, Warioware: Get it Together! and Ni no Kuni 2.
Nintendo Switch Black Friday accessories deals
Black Friday is always a decent time to pick up a Nintendo Switch MicroSD cards, as these are regularly discounted during promotions by numerous retailers (but especially Amazon). If you haven't got one already, you'll probably need one by the time Black Friday arrives – or at least some point in the future, even if you're not a regular Switch player. The console only has an internal storage space of 32GB and most first-party titles require a minimum of 10GB space!
If you're looking for deals on the best MicroSD cards for the Nintendo Switch, we've left a couple of links further down.
Other than memory expansions, Amazon usually has massive discounts on a variety of third-party Nintendo Switch accessories such as carry cases, cleaning cloths and stands. We've also noticed the Nintendo Switch Pro controller popping up more regularly in sales, so it would be great to see it discounted to around the £40/$50 mark for this year's Black Friday sale.
Nintendo Switch amiibo Black Friday deals
The hype for amiibo seems to be dying down a little bit now, and the only time there's a major surge in demand is when a limited edition bundle such as the Metroid Dread amiibo gets announced.
As such, we're not expecting any significant deals on Nintendo amiibo this year, although some retailers may use Black Friday as an opportunity to shift some leftover stock of older figures. Just don't expect anything newer like the Zelda & Loftwing amiibo to get discounted.
Nintendo Switch Online subscription Black Friday deals
Nintendo Switch Online is probably cheap enough at £17.99/$19.99 for an annual subscription, especially as you can access some of the best titles on the NES and SNES such as Super Metroid and Super Mario World (and many more), but we won't say no to an opportunity where we can grab it for cheaper.
There are some great Nintendo Switch Online deals available right now from CD Keys. You can pick up a 12-month membership for £12.99 and a 12-month family membership for £21.99.
You don't have to wait until November to save money on the latest Nintendo Switch releases and accessories. Make sure you follow Jelly Deals on Twitter to stay updated with biggest discounts from the world of video games and tech, as well as stock updates on the PS5 and Xbox Series X.