Nintendo says Switch is "a home system first," which means 3DS is safe for now
If you're concerned over what's to become of 3DS once Nintendo's hybrid gaming console comes out, stop worrying your lovely heads about it.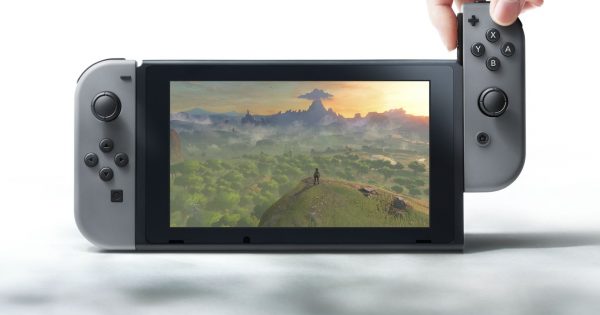 Speaking with Polygon, a Nintendo representative told the site Switch was "a home gaming system first and foremost," when asked if the portable system would hurt sales of the 3DS family.
"We have made no announcement regarding the future of Nintendo 3DS," said the representative. "Obviously with sales of almost 60 million 3DS portables worldwide, there's still a huge hunger for new games, such as Pokemon Sun and Pokemon Moon, and there are many more games in the pipeline."
As far as Wii U is concerned, back in March Nintendo denied rumors it was ceasing production of the console, but the following month said production would slow. The firm reiterated this to Polygon today.
"As we prepare for the launch of Nintendo Switch in March of 2017, Nintendo will ship 800,000 Wii U hardware units to the global market for this fiscal year," said the rep. "As a result, the inventory of Wii U hardware at retail will become harder to find."
Nintendo's current fiscal year began on April 1, 2016, and the company said that anyone who still wants a Wii U console now through April 1, 2017 should probably "communicate with their preferred retail outlet to monitor availability."
Nintendo Switch was revealed this morning and will be released in March 2017.