Nintendo says: Guess how many bananas are in this giant block of ice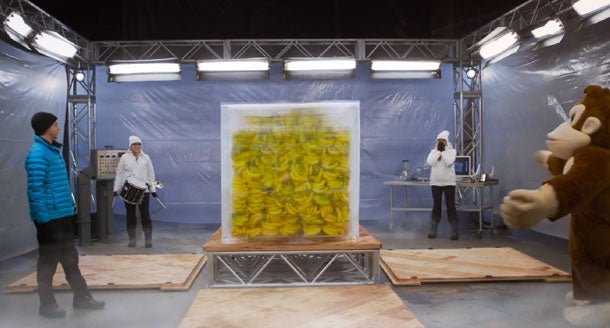 Up in Canada, Nintendo is promoting Donkey Kong Country: Tropical Freeze with a large block of ice with a bunch of bananas frozen inside. Wait, that's not the whole thing; they want people to guess how many bananas are in there.
At stake is a ski trip to Whistler Blackcomb in BC, along with some WII Us and the game itself. You must live in Canada to enter, which you can do here.