Nintendo Power lists 42 Wii games which moved 1 million or more copies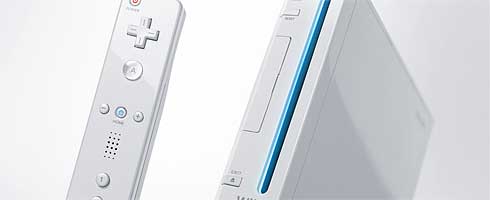 The latest issue of Nintendo Power has a list of all the Wii games which have sold a million or more copies in the US. Number one on the list, is Wii Play with 13.04 million units sold.
Call of Duty: World at War ended up last on the list, but still moved 1.01 million copies.
Here is the entire thing via GoNinteno (via GAF):
Wii Play 13.04
Mario Kart Wii 10.64
Super Mario Bros. Wii 8.36
Wii Fit w/ Balance Board 8.15
Wii Sports Resort 6.05
Wii Fit Plus w/ Balance Board 5.35
Super Smash Bros.: Brawl 5.28
Just Dance 2 5.09
Super Mario Galaxy 4.38
Link's Crossbow Training 3.47
Mario Party 8 3.47
Legend of Zelda: Twilight Princess 2.82
Guitar Hero III 2.76
Just Dance 2.71
LEGO Star Wars: Complete Saga 2.48
Super Mario Galaxy 2 2.4
Donkey Kong Country Returns 2.35
Mario & Sonic at Olympic Games 2.12
Carnival Games 1.88
Michael Jackson: Experience 1.88
Game Party 1.78
Wii Fit Plus (Standalone) 1.71
EA Sports Active 1.56
Disney Epic Mickey 1.52
Zumba Fitness: Join the Party 1.42
Deca Sports 1.35
Mario and Sonic at the Olympic Winter Games 1.34
Rayman Raving Rabbids 1.28
Super Paper Mario 1.27
LEGO Batman 1.17
Wii Music 1.16
Mario Super Sluggers 1.13
Cooking Mama: Cook Off 1.08
LEGO Indiana Jones: Original Adventures 1.08
Animal Crossing: City Folk 1.06
Wipeout: The Game 1.06
Star Wars: Force Unleashed 1.06
Resident Evil 4 1.05
Guitar Hero World Tour 1.02
uDraw 1.02
Rock Band Special Edition 1.01
Call of Duty: World at War 1.01
Thanks, D'toid.