Nintendo characters realised as papercraft otters are strangely adorable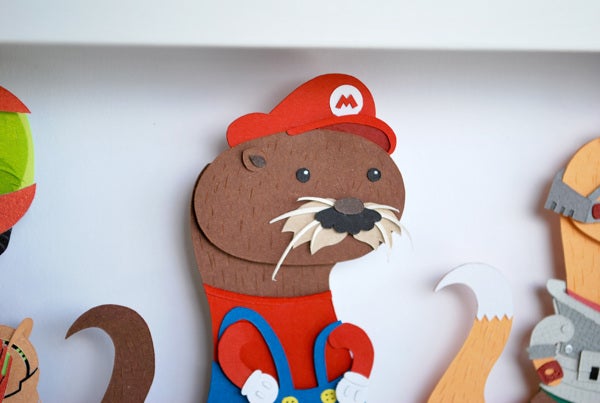 Nintendo's most beloved game characters have been realised as papercraft otters by artist Cameron Garland. Though the idea sounds daft, his work is both cute and incredibly intricate.
You can check out Garland's artist page here. He's given many game franchises the papercraft treatment, as well as cartoon show Adventure time. Show him some love through the link.
Here's some photos of his Nintendo piece. What do you think?
Via Kotaku.