Nintendo NX: all the news, leaks and information on the next big thing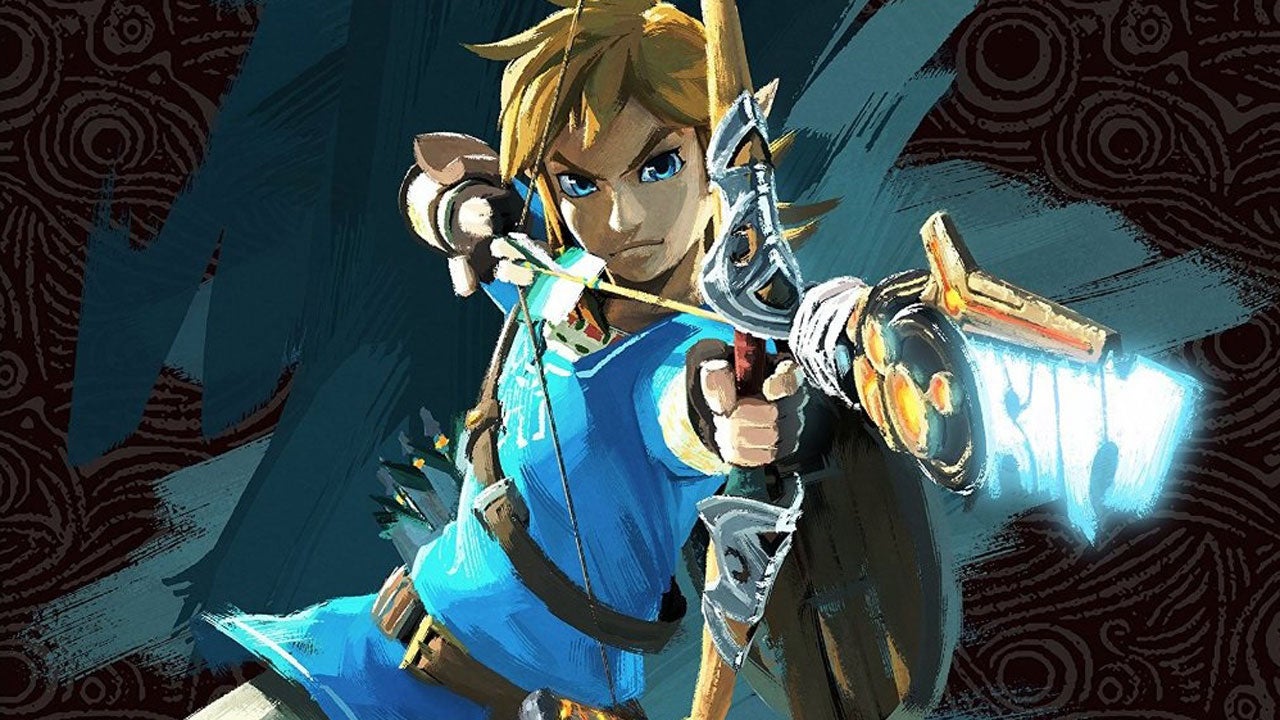 Nintendo NX is so close we can taste it. Here's everything we know - and everything we suspect - about Nintendo's brand new hardware.
Nintendo NX: confirmed details, direct from Nintendo
The Nintendo NX will be revealed on October 20 with a three minute preview trailer.
Nintendo first confirmed the existence of the console codenamed NX in March 2015. It shared very little, but said the console is a "brand new concept".
Alongside the NX, Nintendo announced smartphones games and a new hardware-agnostic Nintendo Account system, as the NX is will be more connected to users' digital lives than previous Nintendo hardware.
This first announcement was made much, much earlier in the hardware's lifecycle than Nintendo would normally speak up about a new product, possibly to keep investors quiet despite discontent over the Wii U's unhappy performance the 3DS's naturally ebbing life cycle.
As such, Nintendo hasn't yet had much to say about the console. What is has said is pretty ambiguous: the NX is not a direct successor to the 3DS or Wii U, but a "a new way of playing games"; it won't just iterate on existing hardware and isn't pushing the envelope power-wise. It boasts some sort of secret "idea", which Nintendo wants to keep under wraps until close to launch.
Here's something a bit less nebulous: because Nintendo has confirmed The Legend of Zelda: Breath of the Wild will release on both Wii U and NX, the NX will almost certainly have second-screen and Amiibo support.
Nintendo NX leaks, rumours, patents and reports
This is where things get really interesting: back in October 2015, rumours broke that Nintendo was sending out development kits for its new console, and that the NX was a console-portable hybrid. This story had legs, with an executive from The Pokemon Company saying just last month that Nintendo will change the concept of portables with the NX.
It also showed up in January 2016 in a survey conducted by one of Nintendo's usual research firms, but really took off in July 2016 when Eurogamer published a lengthy report claiming development sources verified the NX is a portable-console hybrid with a Tegra processor.
According to the report, which collates information from multiple sources, the NX functions primarily as a portable, looking something like a cross between a 3DS and a Wii U Game Pad - rectangular screen in the middle with analog sticks on either side.
What makes it unique is that the controls on either side of the screen are designed to detach. The screen then docks with a base station, which outputs to your TV or other big screen.
The controls on either side of the screen are designed to detach. The screen then docks with a base station, which outputs to your TV or other big screen.
The leak also suggests the NX will use some sort of cartridge rather than optical discs - echoing a report from May 2015 which made the same claim. While you may scoff, portable devices and loose optical media don't mix, as nobody's really found a way to smooth out the jostling caused by movement while playing, and Nintendo is committed to portables kids can use without breakages. Consider the PSP's plastic-bound UMDs - a stop-gap solution Sony abandoned as soon as storage technology allowed for the cartridges of the Vita.
The heart of the NX, according to these same sources, is an Nvidia Tegra processor - one of the most powerful chips for its size, and capable of running games like DOOm in "near flawless 1080p 60FPS", according to Digital Foundry.
Nintendo's intention with the NX is something like "gaming on the go", apparently, and the leak's sources tipped a September 2017 reveal - not far off the eventual October debut.
The ideas match up with some earlier reports. In February, a well-regarded tipster said the NX would have stream to any screen via an HDMI dongle, have Bluetooth connectivity, focus on social gaming ala Pokemon Go, sport haptic feedback analog sticks, and have a power level similar to the Xbox One.
There have been less substantiated stories, of course; in August 2015 Nintendo filed a patent for a digital-only console. Nobody took these especially seriously, and the most recent leaks suggest Nintendo considered and then rejected the idea - which would explain the rumours.
Nintendo also filed a patent for an unusual portable liked a controller with a screen. The images used don't match the most recent leak, which suggests this might be another dead end. That said, some of the technology may be at play in the NX, too. In the same vein, a Nintendo patent for a portable with vibrating 3D audio might well make up part of the NX's uniqueness.
Finally, some whisperers reckon the NX was delayed to add AR and VR features. With Facebook, Steam and PlayStation all pushing VR, this isn't as far-fetched as it seems - but if the console really is a low-powered device designed for portable gaming, it's probably wishful thinking.
Nintendo NX release details
The Nintendo NX has not been formally announced, so all details in this section are subject to change - and frequently the product of speculation.
Nintendo NX release date
The Nintendo NX will launch in March 2017. The March release date was chosen to ensure a solid launch lineup of NX games, Nintendo said.
No more precise release date is available for the NX, as it has not even been formally announced; the March 2017 release window was provided to investors in April 2016, to explain the console's absence from then-upcoming trade show E3 in June 2016.
Nintendo has had multiple opportunities to update its investors in the interim and has not done so, meaning there's little reason to doubt the NX will miss its March 2017 release window.
A May 2015 report suggested manufacturers expected to kick off NX production ahead of a July 2016 launch, suggesting the hardware has already been pushed back at least once.
Nintendo NX price
The Nintendo NX has not been priced, nor has there been any leak indicating Nintendo's intentions in this matter.
It's difficult to guess at the Nintendo NX's price range at this point, but we can probably take a lesson from Nintendo's recent history. The Wii released in November 2006, roughly one year after the Xbox 360, and about the same time as the PS3. At $250, the Wii was significantly cheaper than its generational mates; the Xbox 360 was $300-$400, and the PS3 was $500-$600.
Successor Wii U launched in November 2012, and doesn't really fit into either the PS3/Xbox 360 or PS4/Xbox One generations. At $300, it was about the same price as a standard model Xbox 360 and PS3, following price cuts to both rival consoles - and cheaper than the Xbox One and PS4, which launched one year later at $500 and $400 respectively.
Nintendo has also indicated it believes the relatively high price of the Wii U was one of the reasons for its underwhelming sales, and is not expected to make the same error with the NX.
It's likely Nintendo will attempt to price the NX conservatively, as with the past two generations of consoles, and inline with its philosophy of making gaming accessible to everyone - as well as thanks to lessons learned with the 3DS. Although it has said it won't sell the console at a loss, we also know Nintendo won't try to compete with Sony and Microsoft in terms of expensive components and raw power - and a good thing too, as the pair are currently in an arms race to produce new and more expensive versions of existing consoles.
Nintendo has also indicated it believes the relatively price of the Wii U was one of the reasons for its underwhelming sales, and is not expected to make the same error with the NX. With all that in mind, we expect the NX to cost about the same as the PS4 or Xbox One at launch, but maybe a bit more than their current, post-price cut RRPs. It probably won't be as expensive as luxury upgrades PS4 Neo or Project Scorpio.
So while we can't give you a firm answer on the price of the Nintendo NX, putting aside about $400 in your budget isn't a bad call.
Nintendo NX games
As soon as Nintendo indicated the existence of the NX, it pretty much gave a green-light for third parties to cautiously admit they might be working on games for it. Nintendo itself has announced one guaranteed NX title.
Nintendo has said it set the release date for NX for March 2017 in order to give it plenty of time to produce a decent release slate. One report suggests Nintendo will launch new Zelda, Mario and Pokemon games for the NX within the first six months - a more rapid major IP schedule than it has managed for some years.
Here are the NX games we know about so far:
The Legend of Zelda: Breath of the Wild NX
Nintendo won't talk about the NX, but it will say The Legend of Zelda: Breath of the Wild is releasing cross-generationally on Wii U and NX. As well as making Wii U owners feel a bit better about the console's lacklustre catalogue, this news tells us a little bit about the NX: we know it must be able to support Breath of the Wild's console-specific features like second screen use and Amiibo bonuses.
Just Dance 2017 NX
Revealed at E3 2016, Just Dance 2017 was the very first formally announced third-party NX game. Ubisoft has always been very energetic at new hardware launches, and still believes very firmly in Nintendo's ability to capture a broader market than core gamers, something the publisher is very keen on.
Project Sonic
The second formally announced third-party NX game, Project Sonic will release on NX in holiday 2017, as well as many other platforms. Although the companies had a historic rivalry, Sonic has become something of a favourite on Nintendo platforms, and Sega has published a number of Nintendo-hardware exclusives.
"A new kind of Mario"
Much more tenuously, Nintendo has dropped hints about some sort of evolution of the Mario franchise currently in the works. We don't know anything about it except that it may be ready to go on show by E3 2017. It doesn't seem far-fetched to assume it's a new Mario game designed with the NX's unique hardware features in mind.
A new Metroid Prime
This one's much less concrete than many of the other games on this list. What series producer Kensuke Tanabe actually said was if there is a "proper" Metroid Prime game - ie, a first-person shoot affair - it will be on the NX, because it will be years before it is ready. Tanabe did seem keen on the idea, and floated several ideas for the possible sequel. Nintendo is keeping the franchise alive with spin-offs in the meantime.
Dragon Quest 10 and Dragon Quest 11 NX
Way back in July 2015, well before any NX games had been announced, Square Enix blithely said it would port Dragon Quest 10 and Dragon Quest 11 to the NX. A hasty retraction was issued in which the publisher said what it meant really was that it would consider releasing games for the new hardware. Sounds a heck of a lot like someone dropped the ball when it comes to development kit NDAs to us.
Beyond Good & Evil 2 NX exclusive
Take this one with a massive shovel of salt, as with everything to do with Ubisoft's vaporous Beyond Good & Evil 2, but word has it the long-anticipated sequel is happening, and happening exclusively on NX. It's not inconceivable: Nintendo made Bayonetta 2 happen when nobody else would, for example, and everyone knows Nintendo and Ubisoft always fall passionately in love with each other whenever new hardware turns up.
Nintendo NX news
Although Nintendo has not formally announced the NX, there's been plenty of news about it. Below you'll find a list of the biggest headlines. Look for plenty of updates in this space over the next few months now that Nintendo is making it official.
The story of the Nintendo NX is just beginning. Be sure to bookmark this page and check back for updates over the coming months.