Nintendo 2DS XL with Mario Kart 7 is under £100 right now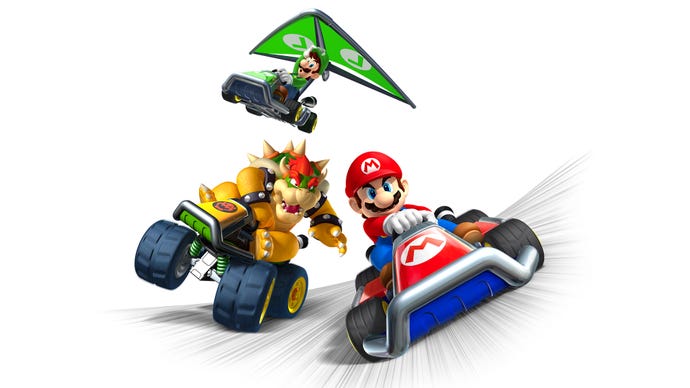 I know a lot of you are snapping up Switch Lites while they're £179 on Amazon, and fair play, but don't forget about Nintendo's older handheld. Right now, you can grab a Nintendo 2DS XL with Mario Kart 7 for under £100 from Smyths Toys.
Sure, the predecessor to Mario's Wii U kart racer is close to a decade old, but it's still a belter of a game. The 2DS XL, however, came out in 2017 and was the final console in Nintendo's 3DS line. It took all the hardware improvements that came with the New 3DS, took out the 3D functionality, and was pretty well-received by critics and fans.
If the Switch price tag is still a bit steep, this bundle would make a lovely Christmas present for the kids. Or you.
If you do happen to have a Switch, or you're thinking about getting one, have a look at our Switch Black Friday deals page for all the best offers that are out there. Naturally enough, at this time of year, there are great savings on the other two consoles, too: check out the Xbox One Black Friday deals hub and the PlayStation 4 Black Friday deals hub and see if anything that catches your eye.