Next TF2 pack to focus on Sniper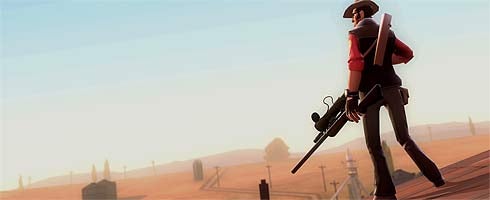 The next Team Fortress 2 class upgrade will beef up the Sniper, as detailed on the game's blog.
"The next class pack will focus on the Sniper," said Valve's Greg Cherlin. "It's actually shaping up to be the largest TF2 update yet, with multiple new maps and a bunch of gameplay tweaks.
"In addition, we've got another update in the works that should be done before the Sniper, and that one will include some new content for all classes.
"The Xbox 360 update is still being worked on."
No specifics on what Sniper fans can actually expect from the download, but it's bound to be good. Always is.