The next Overwatch PTR patch will make Sombra more effective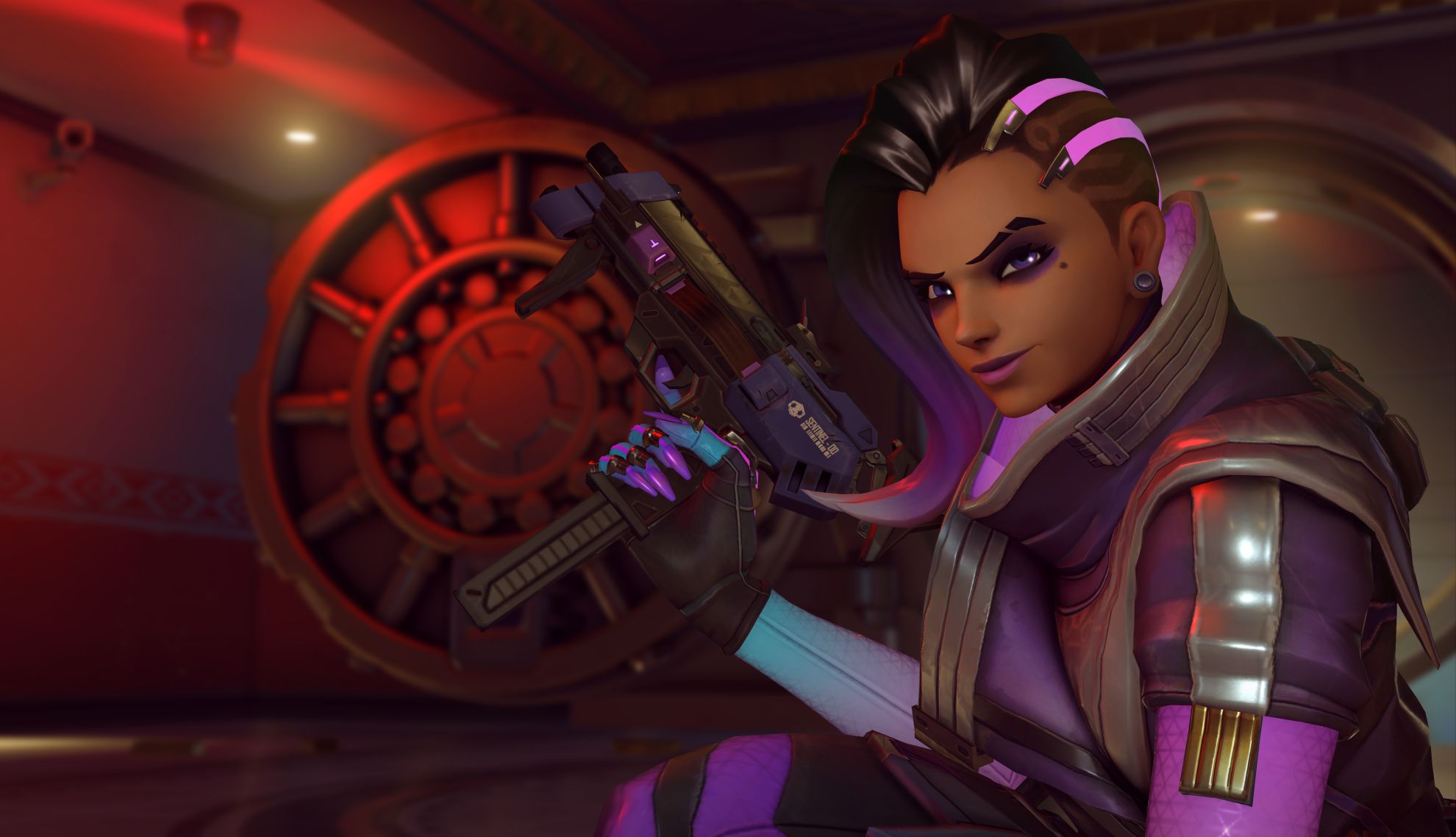 Sombra is the next Overwatch hero to get a rework.
In an Overwatch patch that'll soon be released on the PTR, Blizzard is making some big changes to how many of Sombra's abilities work. This is the first rework of its kind for Sombra, who's one of Overwatch's least-used heroes.
The changes were actually added with the most recent patch by accident, but they weren't activated - the upcoming PTR patch is what'll do that.
Overwatch principal designer Geoff Goodman explained that the intention is to expand Sombra's hacking abilities so she can disable any hero ability that requires a button press, while making her ultimate less effective and less awkward to use.
No longer gains ult from health pack healing
Weapon Spread decreased by 10%
Hacking speed increased from 0.8s to 0.65s
- Hacking will disable more abilities, including:
Genji - Double Jump/Wall Climb
Pharah - Hover Jets
Hanzo - Wall Climb
Lucio - currently running Crossfade song will be disabled
Mercy - Angelic Descent