The new Bioshock will seemingly be set in a new location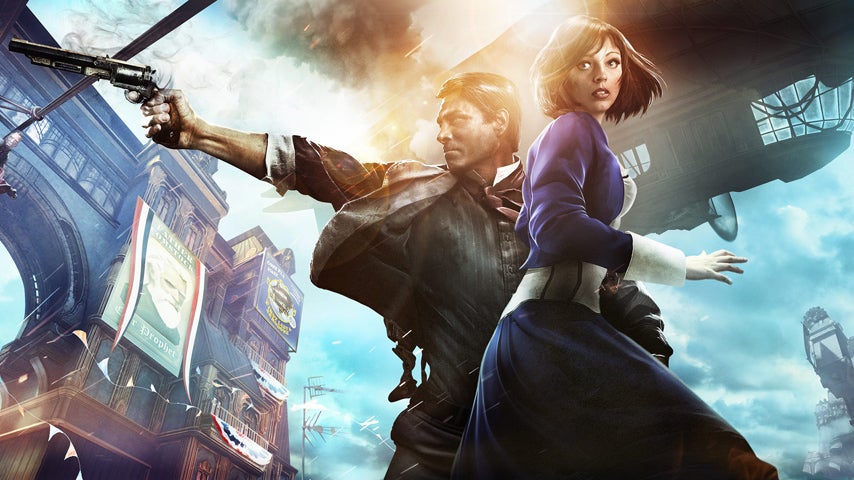 The new Bioshock may not take us back to Rapture or Columbia.
Cloud Chamber, the new team behind the next iteration of Bioshock, has updated its job openings page, revealing some tiny hints about the future of the series.
As spotted by Gamebyte, Cloud Chamber is currently hiring for a number of positions. This listing for a leader environment modeller goes through the usual introductory stuff before it gets into the responsibilities of the role.
"We want you to set the example, leading efforts to help us breathe life into a new and fantastical world," it reads, suggesting that the setting for this Bioshock won't be something we've seen before.
The original Bioshock and its sequel were set in underwater city Rapture, whereas Bishock Infinite explored another fictional locale: the flying city of Columbia. DLC for Columbia eventually tied the two games together through certain events, but their stories and characters were, for the most part, distinct.
It wouldn't be outlandish for the new Bioshock to have a completely new setting that also ties it into the larger metaverse somehow. It's also possible that the game may end up being a reboot, re-purposing existing characters and stories and re-imagining their original settings.
Interestingly, the same job description also touches a little bit on the art direction the candidate in question will help shape.
"Create visually appealing, 3D models of natural and architectural elements based on concept art and/or photo reference while extracting the best / brightest details and exaggerating those to a point of caricature," it reads.
The worlds of Rapture and Columbia could certainly be described as having exaggerations "to a point of caricature" of certain political and social ideologies, but it's hard to ascertain what that actually means in this case.
The new Bioshock remains early in development, but the team at Cloud Chamber does have an impressive pedigree, so it's going to be interesting to see what the studio puts out away from Ken Levine's influence.