New Star Wars: Battlefront 2 trailer has John Boyega excited to tell you about everything you'll find at launch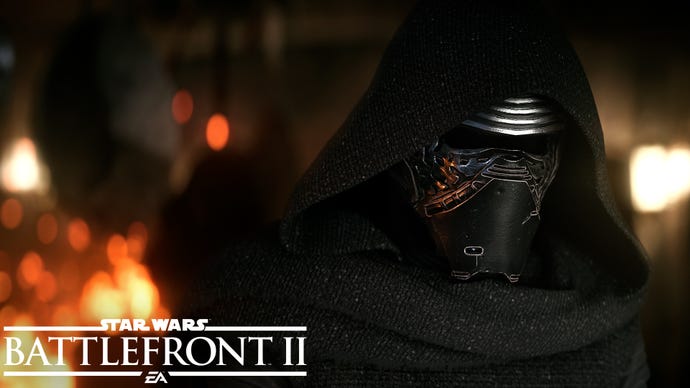 EA has released a Star Wars: Battlefront 2 trailer that lists everything you'll find in the game at launch.
The new trailer, adequately titled This is Star Wars: Battlefront 2, is narrated by The Force Awakens and Last Jedi's John Boyega. The trailer goes through the maps, modes, vehicles, heroes, and everything else you can expect from the game.
Starting off with raw numbers, it claims that Battlefront 2 has treble the number of locations, heroes, and vehicles compared to the first game. The maps span 18 locations from all three eras of Star Wars.
Some of the highlights include the Starkiller Base, Yavin 4, debris of the second Death Star, Hoth, Endor, and even Mos Eisley. The single-player has a different set of locations, such as Bespin, Sullust, Pillio, and Vardos.
We then move over to class talk, and the new class system that governs troops and vehicles. Battle Points, the in-game currency generated by playing that allows you to spawn powerful heroes and vehicles, was also touched upon.
The revamped Star Cards system was another major point in the trailer, with footage showing the different rarities. Though we didn't get a map count, the trailer did reveal all modes that will be available at launch. Those being Starfighter Assault, Galactic Assault, Strike, Blast, and Heroes vs Villains.
Finally, we get a look at the new Arcade mode, which supports offline, online, and split-screen.
Star Wars: Battlefront 2 is out November 17 on PC, PS4, and Xbox One.