New Overwatch short starring Bastion pops up on Blizzard's Russian social channel [UPDATED]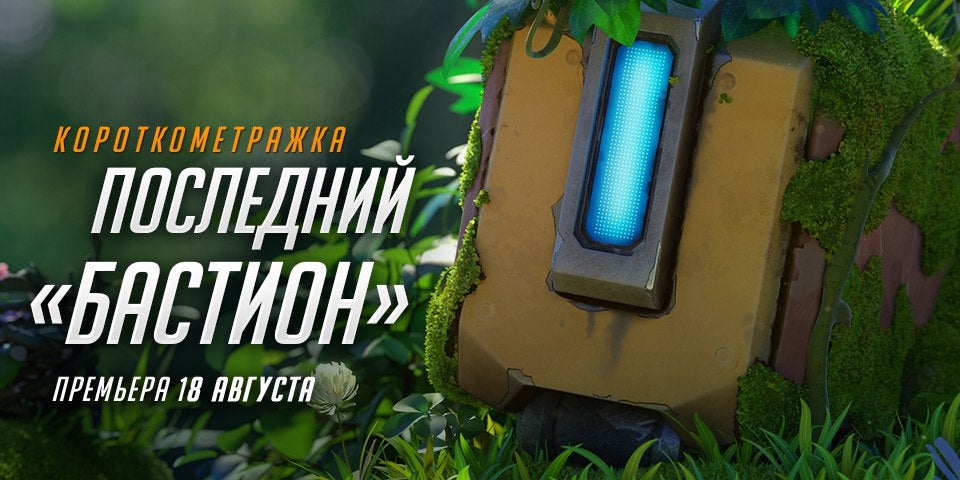 A new Overwatch short will be shown at gamescom 2016.
Blizzard confirmed today the tease for Overwatch's next short, which popped up last night on its Russian social channel, was the real deal.
Titled The Last Bastion, the fifth animated short will premiere at gamescom 2016 next week on Thursday, August 18 at 9am PT/12pm ET/5pm UK.
It tells the story of transforming robot Bastion.
Here's word from Blizzard:
"The Last Bastion tells the origin story of the inquisitive transforming robot, Bastion. In this episode, we follow the forgotten battle automaton as it unexpectedly reactivates after laying dormant in the wilderness for over a decade.
"Fascinated by its unfamiliar surroundings, the curious omnic begins to investigate, but quickly discovers its core combat programming may have a different directive..."
The original story follows.
Original Story
Overwatch fans in Russia have been tipped off to what seems to be a new animated short starring Bastion, everyone's least favourite Play of the Game star.
Called The Last Bastion, the new Overwatch short will apparently debut at gamescom 2016. We say "apparently", because we don't speak Russian and didn't see the original post; the art above comes to us second-hand from Reddit, having allegedly been posted and rapidly recalled from Blizzard's Russian social media channels. Blizzard's international arms have slipped up before, so it all seems quite probable - but take it with a pinch of salt as usual.
Blizzard released four animated shorts to promote Overwatch in the lead up to launch, and promised more to come. The first starred Winston, the second introduced Widowmaker, the third featured both Hanzo and Genji and the fourth starred Solider 76. Why can't I find it? I'm sure I remember writing it up.
Tune in August 18 through 21 for all the news from gamescom - including the new Overwatch short, if it turns out to be real.