New Overwatch patch buffs Mercy's Valkyrie ability, restores Lucio's Wall Ride speed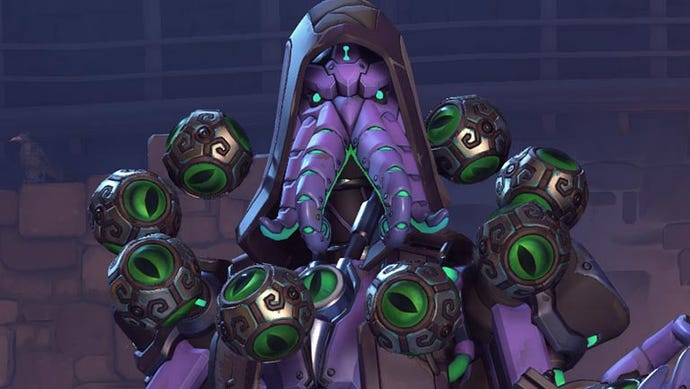 Blizzard has released a new small patch for Overwatch last night.
The update is already available for Overwatch players on PC, PS4, and Xbox One. The highlight is a couple of balance changes for Mercy, and Lucio.
Mercy's Guardian Angel ability's cooldown no longer resets when the player activates Resurrect. Valkyrie also saw a similar buff, and it no longer resets or reduces Resurrection's cooldown. Valkyrie even gives a bonus Resurrection charge.
Lucio's Wall Ride speed has been restored, meaning his speed is once again boosted by 65% when he completes a Wall Ride. Outside of the new changes, the patch makes it possible for PC players to set their status as 'Appear Offline', and adds new voicelines for Cultist Zenyatta.
See the full list of notes below:
General
[PC] Players can now set their social status to Online, Away, Busy, or Appear Offline (Note: appearing offline does not prevent friends from seeing you if you are placed into the same match). This option can be found under the social menu
Heroes
-Lucio
Wall Ride - the speed boost that Lúcio receives after completing a wall ride has been increased by 65%
-Mercy
Guardian Angel - players can now glide past a targeted ally using the jump key
Cooldown no longer resets when Resurrect is activated
Valkyrie - no longer resets or reduces Resurrection's cooldown
Now gives players a bonus resurrection charge
-Zenyatta
Added a number of additional voicelines for Cultist Zenyatta
Bug fixes
Fixed a bug preventing Mercy's momentum from slowing down correctly when Guardian Angel was canceled
Fixed a bug preventing the visual effects on Sombra's Pumpkinette victory pose from displaying correctly
The Overwatch Halloween Terror event is currently underway. It brought back Junkenstein's Revenge, and a host of excellent skins.