New Overwatch hero "very far along", will release "sooner rather than later" - plus new maps and modes in the works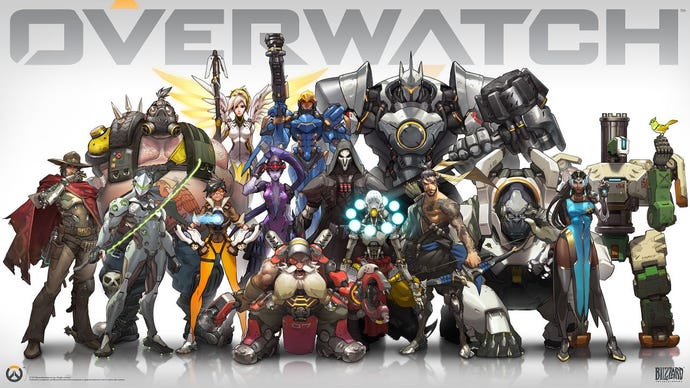 Overwatch is getting a new character pretty soon, but there's also another one in the works along with a stack of new maps and modes. Sweet.
The Overwatch development team is "actively working on more heroes", Blizzard's Jeff Kaplan said in a recent community update.
"One hero is very far along. It's coming together very well, we're play testing it internally across the entire company. We believe this hero will see the light of day sooner rather than later," the Overwatch game director said.
Kaplan said the Overwatch team has a second hero on the way, too.
"This one is in very internal developer form - we're using all placeholder models and effects and animations, just to prove out that the hero is fun," he said. "But we feel like we've found another really great Overwatch hero that will see the light of day probably some time next year. That one's further out."
The distinction Kaplan draws about the second new hero releasing next year suggests we'll see the first new hero in Overwatch before the end of 2016.
Blizzard is also working on "a lot of maps". Of those maps under development for existing Overwatch modes, one is "very far along" and has been play tested long enough that the art team is now working on it. Blizzard's confidence in the map is "high", so it should make it to release, but no window was given. Kaplan's only other comment on it was to say that the map will have some story elements attached to it.
There's one other map for existing modes in the works right now, but it's much further out. More intriguingly, Blizzard has "a number of maps - about four" which are "prototype, developer only stages" for new game modes. These are really in the experimental stage and Kaplan said probably not all of them will make it to release in Overwatch. Those that do are a long way off yet.
So two new Overwatch heroes, two new maps and possibly up to four new modes on the immediate radar - and we can expect the Blizzard pipeline to continue for as long as Overwatch is popular. Pretty neat stuff.