New in-game ads "double" WipEout HD load times, early reports claim [Update]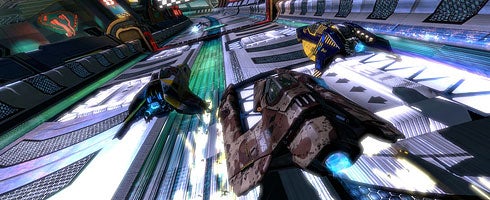 Update - The ad's been pulled.

When you boot up a game for the specific purpose of shattering the sound barrier in ludicrously speedy hovercrafts, 20-second load screens are probably the last thing you're hoping for. However, after striking a new ad deal with Double Fusion, Sony seems to have given WipEout HD players just that.
According to a report by Industry Gamers, these new ad-addled loading screens can last up to 20 seconds -- more than doubling the comparatively zippy 8-9 second loads players encountered before.
So, what's the story from the front lines? Have any of you been forced to throw on the breaks for these turtle-slow advertisements?