New Hellblade: Senua's Sacrifice trailer finally gives us a look at the world through her eyes and holy heck, cats: it's not ideal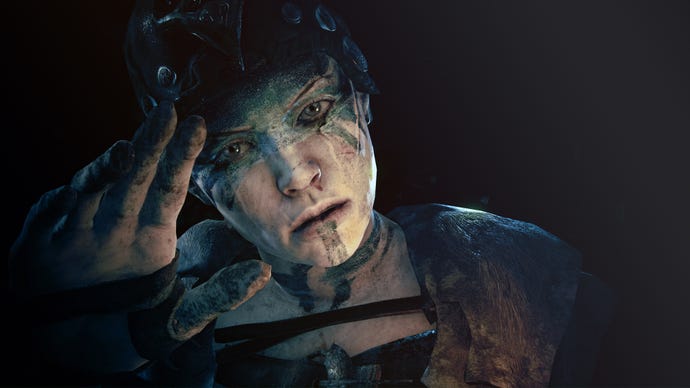 Hellblade: Senua's Sacrifice just floored the pedal and accelerated right up our to-do lists.
Hellblade: Senua's Sacrifice has always sounded kind of interesting - Norse and Celtic mythological themes, plus Souls-style combat and real-world mental health themes. Plus, it's being made on a shoestring and looks gorgeous thanks to some very clever new performance capture technology.
So that's all well and good, but just you peep this new trailer, which is called "Hela". Unless you've been following very closely on this project you might not have seen anything like this from it before - I sure hadn't, and gosh - I'm opening my wallet right now to pre-order Hellblade: Senua's Sacrifice. I'm not sure how nuanced and respectful the mental health stuff is going to be after seeing this, but I'm going to enjoy finding out.
After making Hela fuss over Hellblade: Senua's Sacrifice when it was first announced and continuing to push it through mid-2016, Sony has recently gone very quiet on the project, leaving Ninja Theory to do all the promo work. We're hoping that's just because it took forever and ever to manifest and everyone got a bit tired. Not that the lengthy development period is that surprising; you'd never guess it to look at, but Hellblade: Senua's Sacrifice was made by a team of just 20 people.
Reading between the lines of a lengthy "please pre-order" pitch at the end of the release date announce trailer, Hellblade is pretty important to Ninja Theory's future. The Cambridge team hasn't had a flagship release since the controversial CmC: Devil May Cry in 2015, although it did job on Disney Infinity and may have been contributing to other projects, too.
Well, they got my dollars with this one, so that's one in the bag, I guess.