New games releasing this week: October 9 - October 15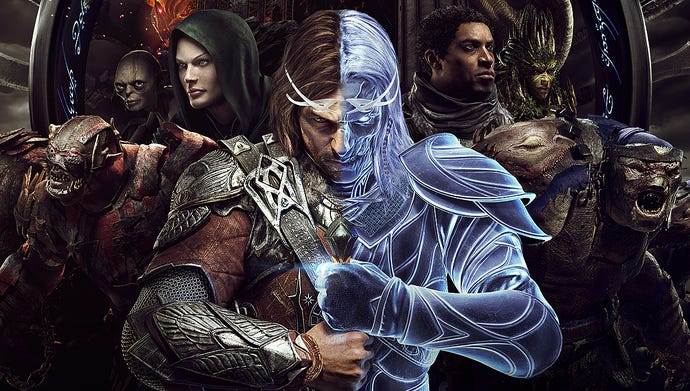 Middle-earth: Shadow of War and The Evil Within 2 headline this week.
The headliner this month is Middle-earth: Shadow of War. It's the bigger, more RPG-leaning followup to the quiet but very highly praises success of Shadow of Mordor, a game we're constantly astonished to discover has not been fully cloned by other studios yet. The reviews are mostly positive and even pushing perfection in some cases, although Alex's description of Shadow of War makes it sound like big Tolkien fans will get the most out of it.
In other releases, we are blessed this month as the relatively rare conjunction of Friday and the 13th day of a month falls during October, the official spooky skeleton war period of the year.
Two games have taken advantage of it to release this Friday. The Evil Within 2, which blends that old school horror survival vibe with some modern, The Last of Us-style open area gameplay, arrives on major platforms. Meanwhile, the even more appropriate Friday the 13th makes its debut on disc, in case you want a physical copy.
In indie-land, stealth and systemic fans should check out Echo, which has been making waves on PC. It's a game in which your many NPC clones learn from and copy your behaviour, so if you sneak, they learn to sneak, and if you shoot - well. Tough as nails, we hear.
There are several indie games landing on Switch this week, too, notably The Flame in the Flood, the only (?) procedurally-generated survival crafting rogue-like about post-apocalyptic river rafting.
New video game releases for the week of October 9 - 15
Wednesday, October 11

Alteric (PS4, Vita)
Miko Gakkou Monogatari: Kaede Episode (PS4)
Shiny (Xbox One)
Son of Scoregasm (Vita)
Unbox: Newbie's Adventure (Switch)
Yono and the Celestial Elephants (PC, Switch)
Thursday, October 12

The Flame in the Flood (Switch)
Neon Chrome (Switch)
Wulverblade (Switch)
ACA NeoGeo: The King of Fighters '95 (Switch)
Looking further ahead? Check out our full list of 2017 video game release dates.
As always, PlayStation Store release dates may vary depending on region.