Fortnite: Ninja teases a "new map" to be revealed this week - turns out he just means an island built in Creative mode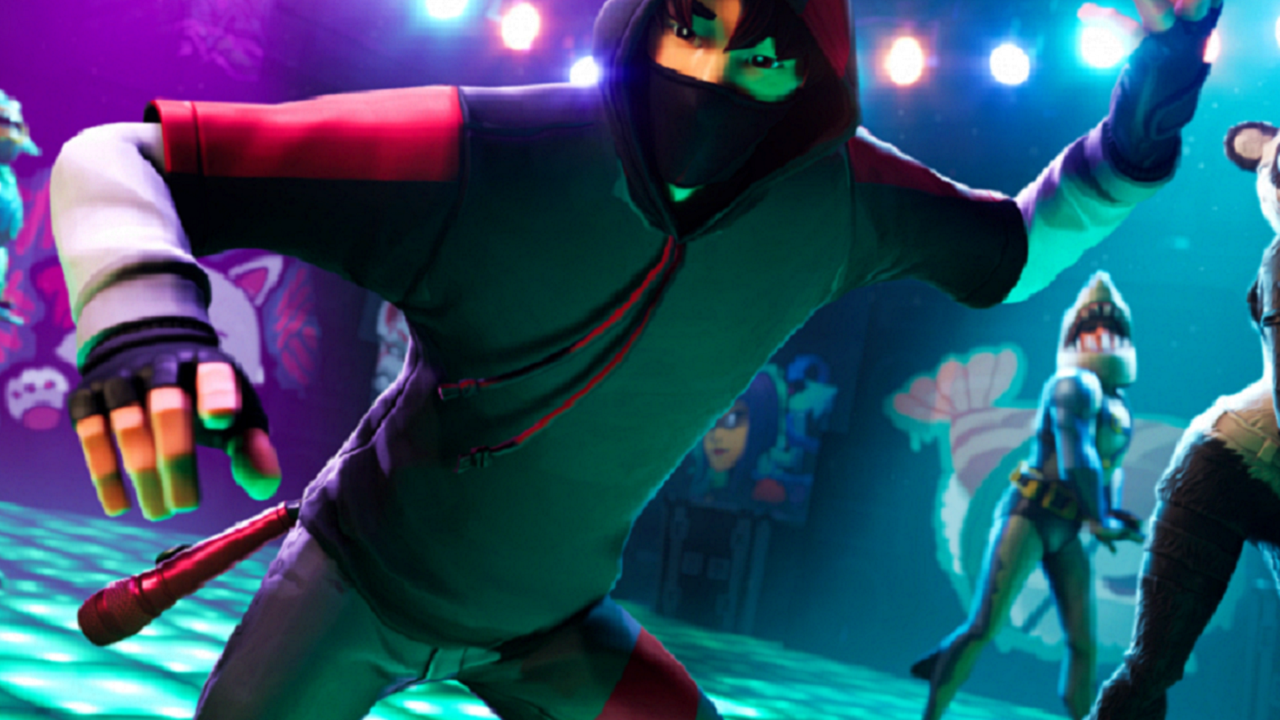 Update: We've clarified that Ninja was actually referring to an island built using Fortnite's Creative mode when he said he would be playing on a "new map".
That Creative island will be built especially for the Samsung event. That's it. Stand down.
Clarification on the earlier Ninja stream: Bludrive is designing a new Fortnite Creative Island for the upcoming Samsung event on 3/16.

— Samsung Mobile US (@SamsungMobileUS) March 4, 2019
Original story: Samsung and Epic's cross promo also includes a new K-Pop skin exclusive to Samsung Galaxy S10, Galaxy S10+ and Galaxy S10e owners.
Samsung has announced a new skin and emote exclusive to owners of its new line of S10 smartphones, as well as a special event to be held at Samsung 837, New York. Popular Fortnite streamer Ninja will join K-Pop band iKON "for a one-of-a-kind Fortnite x Galaxy gaming experience."
Ninja announced the news on his stream and spilled the beans on a new Fortnite map that will be debuting at the event, although it's not clear if this is a one-off, or something we'll see Epic roll out in the game at a later date.
"I'm going to be headed to New York on March 16 to play with [Jung Chanwoo from iKON]...on a brand new map exclusive to Fortnite. That's right, a brand new map, literally built for this event."
Fortnite fans can sign up for a chance to attend and/ or compete at the event, and you can watch it on Twitch if you can't make it.
There are no further details on the "siege map" just yet, but we'll find out more next week on March 16.
Here is the trailer for the Fortnite x Samsung promotion which is available this Thursday.

(via @FortniteBRFeed)
How to Redeem: https://t.co/xG8eyXIxQ6 pic.twitter.com/IpesXHVrZW

— Ben Walker ? (@bnwkr) March 4, 2019
In the meantime, the iKONIK skin - inspired by iKON's Jung Chanwoo - and the Scenario dance emote will be exclusive to S10 owners from Friday, March 8.
This isn't the first time Epic and Samsung have collaborated on exclusive skins. Last year, the Fortnite beta rolled out on Android and Samsung was able to offer an exclusive Galaxy skin to owners of its devices.