Watch Ubisoft tease the next Assassin's Creed live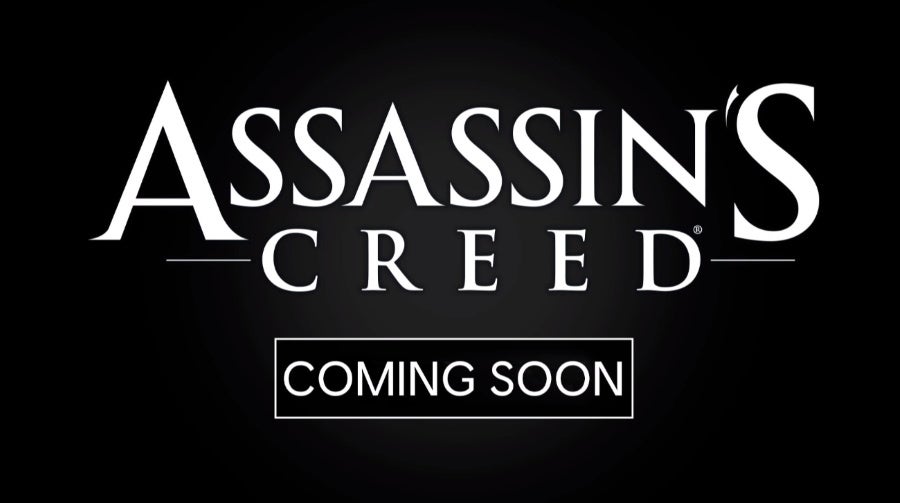 Here we go. Ubisoft is teasing its next big Assassin's Creed game, the follow up to the excellent Assassin's Creed Odyssey.

The reveal is taking place on the official Assassin's Creed Twitch channel, where you can watch an artist slowly work on a piece to promote the new game.
Watch live video from AssassinsCreed on www.twitch.tv
As you can see from the art so far there's a clear picture of longships, so it looks like the viking rumours are true.
The artist in question is Boss Logic, who has previously worked on poster campaigns for Marvel's The Avengers movie franchise. It might be a long tease so grab some snacks. We'll keep you updated as clues and significant work appears.
Super excited to reveal what I have been working on for the past few months with @Ubisoft! Make sure to tune into @assassinscreed for a very first look and catch the entire process live at (https://t.co/pUuNj9GgpJ) pic.twitter.com/W5hU5TiSbh

— BossLogic (@Bosslogic) April 29, 2020
Assassin's Creed Kingdom is rumoured to be the next outing for the franchise, set during the viking age when Scandinavian Norsemen settled Europe, including Britain and Ireland, Germany and Iceland.
To add to that report, an easter egg found in Ubisoft's The Division 2 depicts a Norse god dressed in the red and white colours of the assassins from Assassin's Creed, holding an Apple of Eden artifact, which appear in multiple Assassin's Creed games.
It's been two years since the release of the mammoth Assassin's Creed Odyssey, which Ubisoft supported post release with two major chapters; Legacy of the First Blade and Fate of Atlantis.
As well as updating the combat and adding romance options for Odyssey, Ubisoft said that the ability to choose your player's gender was something it would include in future Assassin's Creed releases.
"I think it would be a mistake to limit our players, limit our fanbase from as many people as possible," said game director Scott Phillips at the time.
"I don't know why we would go back. We should continue pushing in this direction, bring in more players, more fans to enjoy this experience and make it their own experience."
It's not yet known which Ubisoft studio is leading the development of this new Assassin's Creed game. Ubisoft Quebec took the initiative with Odyssey in 2018, while Ubisoft Montreal handled Assassin's Creed Origins in 2017.