Need for Speed: Heat revealed - watch the first trailer here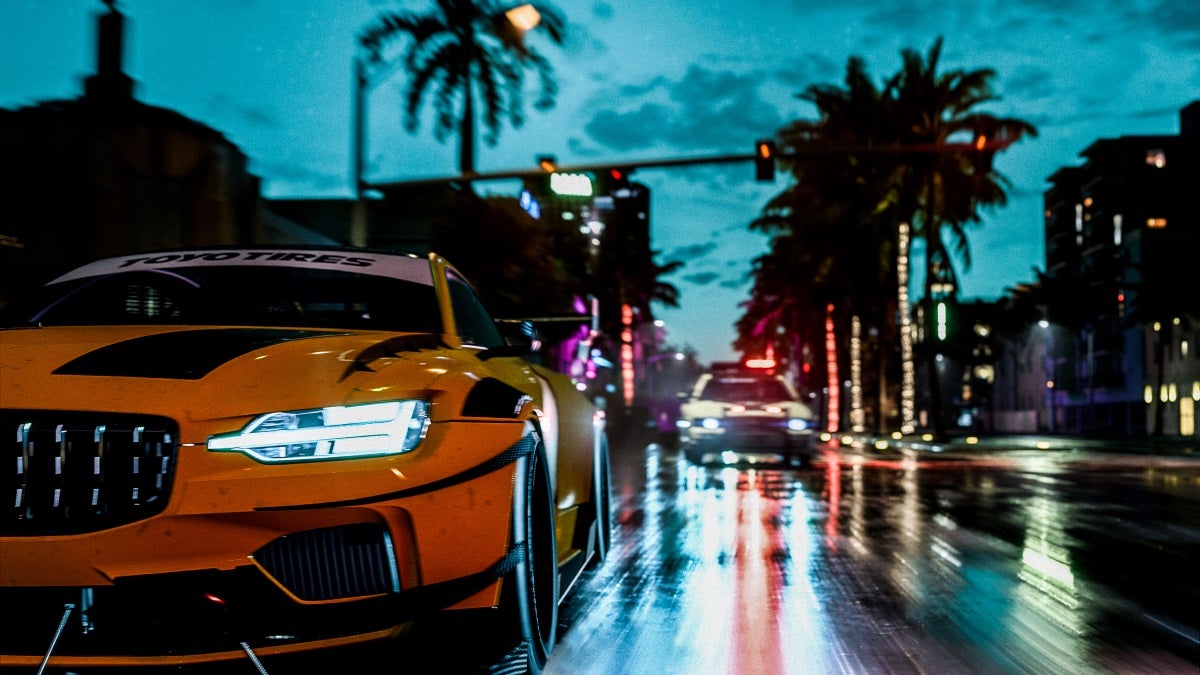 Ghost Games has revealed Need for Speed: Heat, due for release November 8 on PC, PS4 and Xbox One. If you have EA Access or Origin you can get behind the wheel on November 5.
Update 2: Today's the day.
You can catch the full reveal trailer below.
"Need for Speed Heat sends fans to Palm City, a brand-new open world where street racers have gathered to make their names known," said EA.
"By day, players compete in the Speedhunters Showdown, a sanctioned competition where they earn Bank to customize and upgrade their garage of high-performance cars. At night, players risk it all to build their Rep in underground races where a rogue police task force roams the streets, ready to take racers down and swipe all their earnings. The roads, the risks, and the rides never end in this street racer where a player can roll deep with their crew, build their garage full of hot cars, and make the city their nonstop playground."
Need for Speed: Heat pre-order bonuses
Pre-order the standard edition of Need for Speed: Heat and you'll get a K.S Edition styled Mitsubishi Evolution X. Pre-ordering the Deluxe Edition adds three K.S Edition styled cars (BMW i8 Coupe, Mercedes C63 AMG Coupe, Chevrolet Corvette Grand Sport), access to exclusive deluxe edition character clothing, and increased earnings of in-game currencies Bank and Rep.
Anyone who pre-orders Need for Speed Heat in-game from Need for Speed Payback on any format will also get a 10% discount as a Loyalty Reward.
Update 1: We're now pretty confident EA's big reveal will be Need for Speed: Heat. Redditors have snatched thumbnails leaking the game's title from an unlisted trailer.
Additional info from YouTuber LP_RIPPER24 suggests it'll be open world and full of that 80s flair all the kids are into these days. He also suggested Rivals and Payback developer Ghost Games is once again behind the wheel on Heat.
Fans have discovered the title of the new NFS game, Need For Speed Heathttps://t.co/fWoK871GIp

Going by a video by LP_RIPPER24, this game is developed by Ghost Games (Rivals, 2015, Payback), open-world and has an 80's flavorhttps://t.co/s5v38BW80P pic.twitter.com/0CrGWobbEu

— Nibel (@Nibellion) August 13, 2019
Original Story: We've known for a while that there's a new Need for Speed hitting this year. We even have a hunch at what its name might be, after an Austrian retailer leaked a listing under "Need for Speed: Heat".
The finish line could be about to close in. The official Need for Speed website now sports a countdown timer. Only two days and one hour to go at the time of writing. Clear your Wednesday, racing fans.
This year marks 25 years of Need for Speed, and a new game will be the 26th in the series. Expect more than a little fanfare from EA.
Last year's Payback was a bit of a joyless slog. In our review, Matt felt there "could be a decent game under here somewhere, but there's no reason to hang around and find it." Hopefully, this year's offering can pull ahead of the pack.