NBA Live 13 footage leaks: 10 minutes of gameplay revealed
NBA Live 13 pre-alpha footage as leaked online, courtesy of Operation Sports.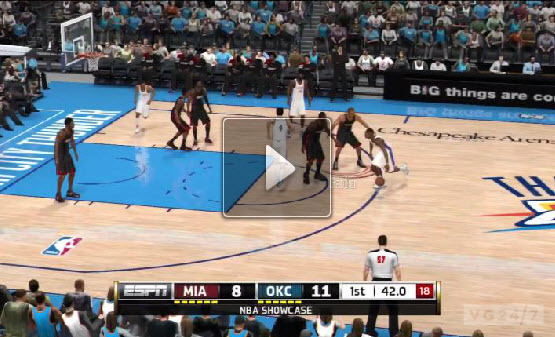 The video shows a match between Miami Heat and Oklahoma City Thunder
Joystiq reports that an EA Sports rep has confirmed the footage as real, stating that video "appears to be captured from a pre-alpha build months ago and is not an official EA Sports release. It does not represent a final build or feature set for NBA Live."