Naughty Dog is the best thing that could've happened to Call of Duty: Modern Warfare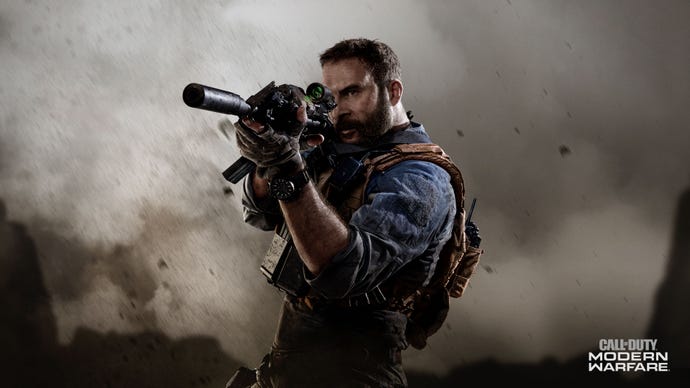 "The rules have changed," Captain Price said in the reveal trailer for the new Call of Duty: Modern Warfare. Something certainly has. In interviews and on panels, Call of Duty studio Infinity Ward has presented a strikingly different voice to the world - one defined by a sense of purpose.

The studio's new spokespeople have talked about their ambitions to represent the suffering of the Middle East, which bears the brunt of the terrorism Call of Duty concerns itself with. They've touched on colonialism, and the impact of turf wars between Western superpowers on the countries they treat as arenas. More than anything, they've identified Modern Warfare's core theme of ambiguity - the discomfort and lack of clarity inherent in covert military operations.
Where has this bold new Infinity Ward come from? Simply put: Naughty Dog.
Understanding the influence of the Uncharted studio on Modern Warfare's team is a matter of geography. Their offices are based in Santa Monica and Woodland Hills respectively, two LA satellite areas close enough to commute from one to the other. Each studio has a long and celebrated history, but both came to mainstream prominence in 2007, the year of Call of Duty 4 and Uncharted.
These two developers at the forefront of triple-A have kept a close but friendly eye on each other. While Call of Duty was founded on respect for the sacrifice and camaraderie of soldiers, and Uncharted the rough-and-tumble adventure of Indiana Jones, both series revelled in spectacle, and were looking to one-up their closest peers.
Then a black hole opened up at Infinity Ward. In 2010, Activision fired co-founders Jason West and Vince Zampella for "breaches of contract and insubordination". As legal proceedings raged on in public, staff bled from the studio to West and Zampella's newly created Respawn, the EA studio since responsible for Titanfall and Apex Legends.
It's telling that fellow COD developer Sledgehammer Games was brought on board to help deliver Modern Warfare 3. In Dead Space veterans Glen Schofield and Michael Condrey, Sledgehammer had vision-masters who could meaningfully steer the heavy machinery of triple-A. Infinity Ward, by contrast, was left with a gaping leadership vacuum that became apparent in the game that followed, Call of Duty: Ghosts - poorly remembered for its formulaic and self-serious campaign.
Meanwhile, Naughty Dog had proven its ability to break out of Uncharted's formula with The Last of Us. But just as Bruce Straley and Neil Druckmann emerged as new creative figureheads at the studio, Uncharted director Amy Hennig left - leading Naughty Dog to deny rumours of a clash.
Straley and Druckmann subsequently stepped in to head up Uncharted 4. Naughty Dog was training up industry-best writers and designers - but it seemed as if the spaces at the top were already occupied.
There was, however, space in Woodland Hills. And not just in Infinite Warfare, the COD game focused around a battle for the solar system. A bunch of Naughty Dog veterans were hired during its development, and afterwards two of them emerged to lead the new Modern Warfare's campaign - Jacob Minkoff and Taylor Kurosaki, the figureheads who've made this year's COD interviews unusually fascinating.
"They brought a real different narrative sensibility to the games being made here," Infinity Ward creative director Patrick Kelly told The Telegraph. "Whether or not you liked Infinite Warfare, I can tell you we were proud of some of the things we did from a narrative standpoint."
Crucially, Minkoff and Kurosaki have brought over the lesson that Naughty Dog learned with The Last of Us and Uncharted 4 - you can't just keep escalating. Rather than try to beat the spectacle of the original Modern Warfare trilogy with bigger explosions in more shocking locales, they have learned to lean into the quiet moments.
That juxtaposition was always there at Naughty Dog - think the ticking clock in the wake of Uncharted 2's building collapse, that only highlights the sudden silence. But it's come to the fore in recent years. In Uncharted 4, Nathan Drake messes about with a nerf gun in an attic filled with stolen trophies - a combat tutorial, and a powerful way to convey his struggle to move on from past glories.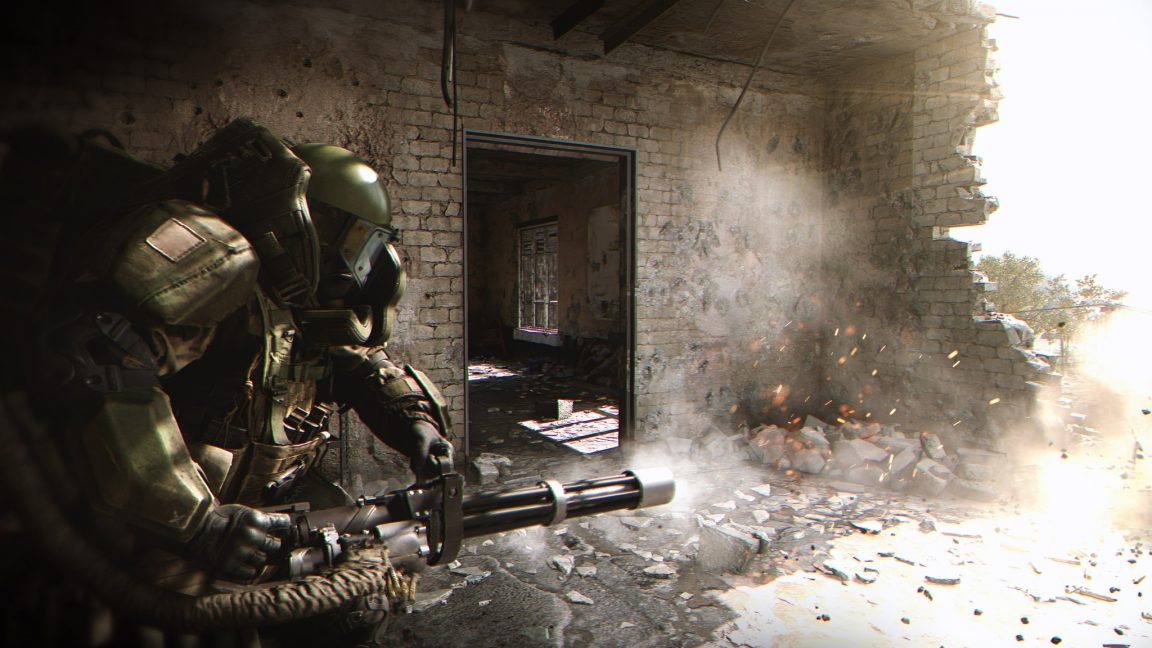 The nerf gun has yet to be confirmed as a weapon in Modern Warfare, but Minkoff and Kurosaki are certainly dialing back, aiming to bring greater power to smaller sequences rather than up the bullet count. They want to make each encounter matter, emphasising the importance of checking your corners and the rules of engagement.
It's an approach that perfectly complements Modern Warfare's moral ambiguity, as it turns out. At the end of each mission, we'll be scored on our collateral damage - the care with which we analysed 'unknowns' and determined whether or not NPCs were a real threat. Like Naughty Dog, Infinity Ward is increasingly preoccupied by the cost of conflict. These are not protagonists who can simply shrug off their misadventures.
Among the successes, there are signs of stumbles in adapting Naughty Dog's sensibility to Call of Duty. One mission showed to press, in which your child protagonist works to bring down a marauding Russian soldier, seems like an uncomfortable reconfiguration of an Uncharted-style boss fight - a poor match for a story of child trauma in the Middle East. One of the team's reference points is Clint Eastwood's American Sniper, which featured some jarring tonal issues of its own.
Nonetheless, it's a thrill to see Infinity Ward take risks again - not with the intent simply to shock, but to educate and represent. If Modern Warfare delivers on its promise, the studio will be back on top after a decade in the wilderness - and we'll know which of its triple-A neighbours to thank.