Mystic Messenger: V route tips and resources (Another Story mode)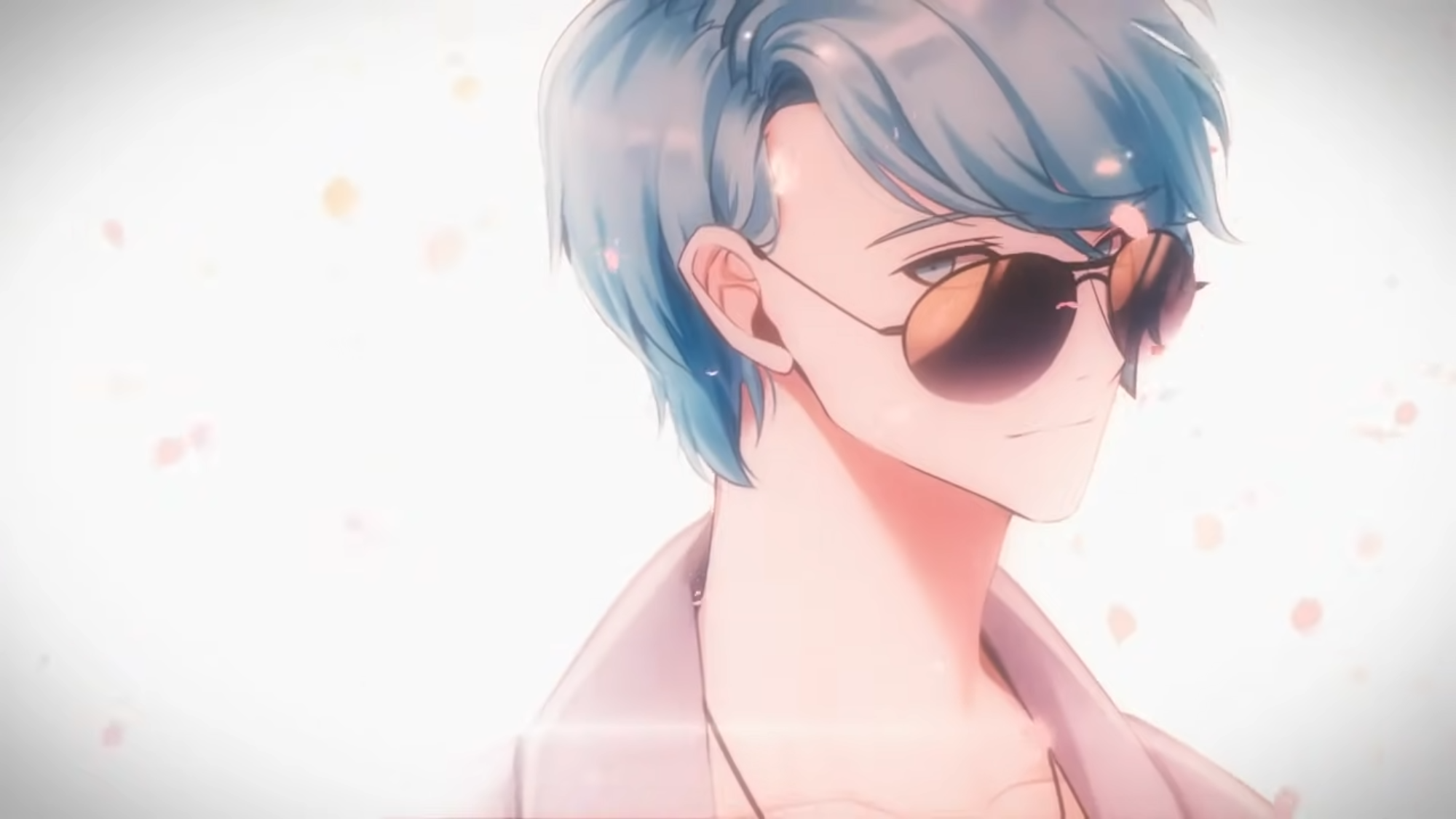 Everything Mystic Messenger players need to romance V, the first route available in Another Story mode.
Our Mystic Messenger guide now boasts a full and complete set of resources pertaining to V, the enigmatic, sorrowful photographer.
Another Story is set about a year before the events of Casual and Deep Story, but should be played last. It provides more background information on the game's meta-plot than any other route, and as such, this page may contain spoilers. We recommend you play through Zen, Yoosung, Jaehee, Jumin and 707's routes, then view every After Ending episode in the two Secret folders, before beginning Another Story. When you're ready, this page has everything you need to romance V in Another Story.
Rika's fiancee and a close childhood friend of Jumin, V is the official leader of RFA. His disconnect and long absences since Rika's departure have had a profound effect on the group, allowing them to drift apart a little and putting a halt to further organising activities. He is respected for his leadership and trusted deeply by all members except Yoosung, but his stubborn tendency to keep secrets and work alone can be alienating. V longs to open up, but has a hard time overcoming his defensive habits.
V is not a difficult catch, and although his story does pass through some heavy psychological territory, it's generally pretty easy to stick to the story path if you play nice with him, and not with Ray and the Saviour. Focus on being positive and forgiving and show trust and respect for privacy, and V will gradually open up to you. It's important to show kindness for Ray and the Saviour without siding with them, and to accept that V will come to you in his own time; he doesn't belong to you just yet.
You'll earn a teal heart is one of your answer has a strong effect on V, although as with the other characters this doesn't necessarily mean you've chosen an answer pertinent to a good ending. In general, the key to V's hearts and his Good End are as follows:
Dos
Trust V and encourage others to do so
Engage with and be kind to other members of RFA
Take any opportunity to derail the conversation onto the topic of V
Respect privacy, especially as regards V, Rika and 707
Follow V's instructions
Show concern for V and the RFA members
Take things nice and slow with V
Encourage V to be kind to himself
Focus on V's health and wellbeing
Don'ts
Don't talk about the RFA as AI and the Messenger as a game
Don't say nice things about or flirt with Ray
Don't question V and Rika's relationship or allow others to
Don't get hostile and aggressive with V and the Saviour
Don't push too hard for a relationship or behave posessively
Don't encourage the RFA to take revenge and lash out at Ray and the Saviour
Detailed V resources
This walkthrough takes you from Day 1 right through to the branch, where you'll find yourself on V route - if you've followed our instructions. This will be more important after the second route is patched in, sometime in early 2018.

Once you're on V's route, we can take you right through each chat and visual novel to arrive at the best possible ending - and also show you how to see all the bad ones, if you like, in the most efficient manner possible.

If all you want is to know when the RFA is active and when they'll offer email opportunities, so you can play organically but still have a good chance of a spoiler-free, successful run - this is definitely the option for you.
Return to our Mystic Messenger guide and walkthrough hub for more resources, or hit up the Mystic Messenger character hub if it was another heart you were hoping to win.