Mount and Blade 2: Bannerlord - Should you capture Prisoners?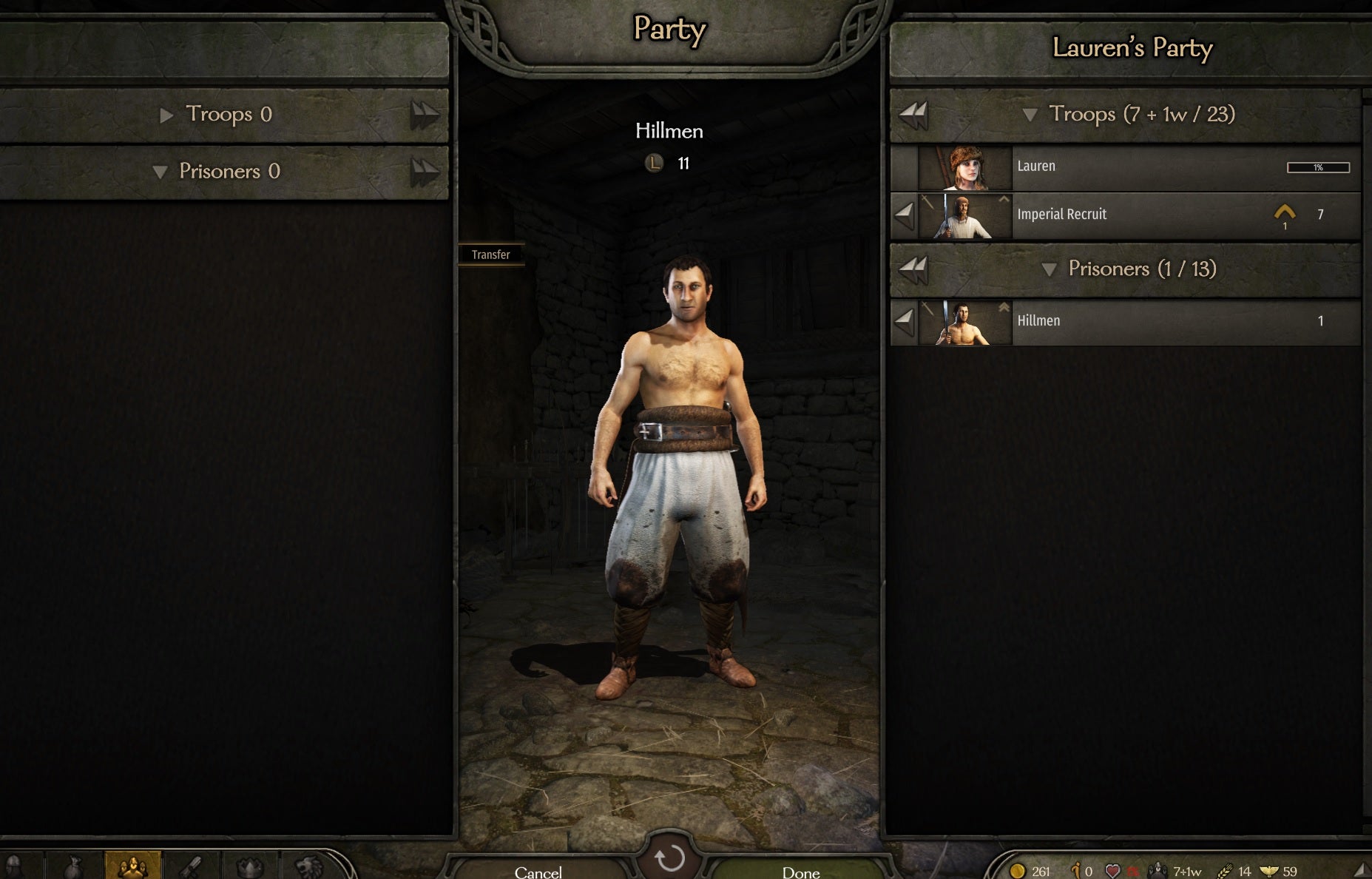 Alongside recruiting troops and completing quests for noblemen, you're able to round up prisoners and sell them in Mount and Blade 2: Bannerlord.
Near the start of your journey in Mount and Blade 2: Bannerlord, you'll be tasked with getting into a fight with some raiders or looters. After the battle is won, you'll have the opportunity to capture some prisoners. It's up to you whether you want to capture them all or set them free, though neither choice is without consequence.
Depending on your skills, you might have high enough charm and leadership to sell them for a profit or persuade them to join you, or you might just batter them in a fight and leave few alive. With that in mind, let's weigh up the pros and cons of capturing prisoners.
Mount and Blade 2: Bannerlord - Should you capture Prisoners?
Depending on what choice you make, you'll have the option to sell your prisoners or persuade them to join your ranks. Selling prisoners will net you quite a few Denar, so if you're looking to become mega-wealthy, you might want to think about setting up a people trafficking empire. You could also just leave them on the battlefield, though the consequences of that aren't well known.
You can only sell prisoners in large towns that are bigger than the usual farmsteads you see dotted about. You'll know you're in the right place if the town has a Tavern, as that's the only place you can sell them off. When you click on the town, select the Tavern District option then choose Ransom your Prisoners. You'll be able to see how much you earn beside this option and you can weigh up whether you want to risk venturing to another town or not.
While it might seem tempting to capture every prisoner you come across, you need to keep in mind that having a large prison population following you about will deplete your food resources, which may lead to them or your soldiers dying. Some prisoners can be recruited into your army, so you might want to think about keeping some of them around. If you find one with a particularly good skillset, like a cavalry unit or a leader, consider keeping them around to see if they'll defect to your cause.
Keep an eye on your party menu in the lower left of the screen, as you'll receive a notification when a prisoner's status changes. Like other party members, you're free to upgrade them. Early on, you won't be able to have too many people in your party but over time, that number will expand and you can spend the entire game selling off prisoners if you wish.
If you're just getting started with Mount and Blade 2: Bannerlord then check out our Culture guide here.