More devs currently working on Cyberpunk 2077 than The Witcher 3 ever had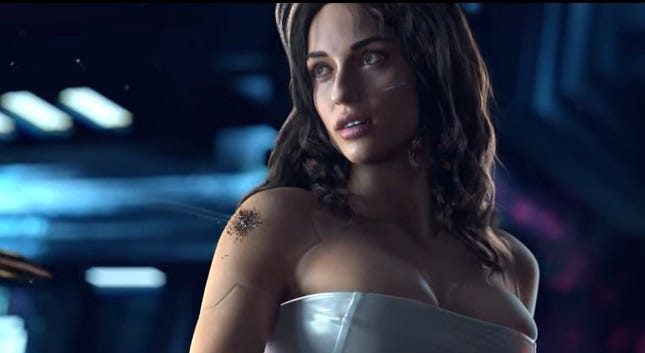 Cyberpunk 2077 development is in full swing at CD Projekt RED.
The Witcher 3 developer CD Projekt RED recently hosted an investor relations meeting to discuss the previous quarter's outcome.
On the studio's investor relations forums, a number of questions were asked about the future of the company and some of the projects currently in development. One of the games the person asking was curious about is obviously Cyberpunk 2077, the mysterious sci-fi RPG that's been in the works in some form or another for years.
Lat we heard, a "sizeable team" was working on it. It now appears this team has expanded, so much so that it's now much bigger than even The Witcher 3 had during its most intensive months.
This indicates CD Projekt RED has entered full production on the game, alongside working on card game Gwent, itself due for release next year. This makes sense, and it's inline with the studio's previous comments about how Cyberpunk 2077 needs to be "better, bigger, more revolutionary."
The chat didn't reveal any other details about the game, though the studio representative did say that the release date will be a surprise.