Mordhau's best weapon is a Frying Pan because of course it is - here's how to equip it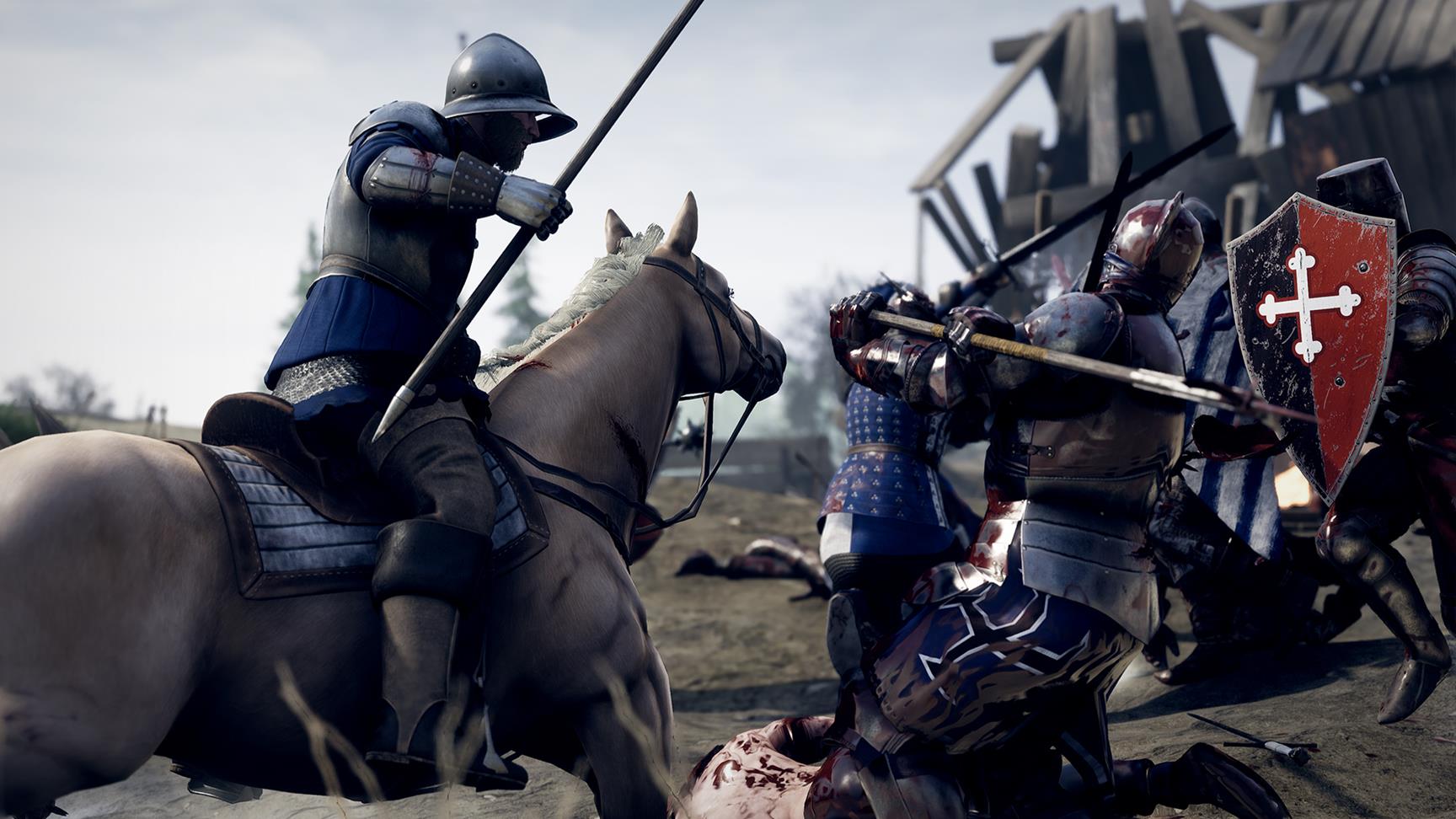 In the heady days of summer 2017, as the fresh new battle royale PUBG took over the world, one weapon was feared above all others: the mighty frying pan.
Since then, OP frying pans have become something of a meme. Even more so since PUBG tried to sue mobile copycats for infringing the copyright of their "iconic frying pan". The mundanity of the item, combined with the dull thunk it makes smacking off a poor fighter's cranium, is just comedy gold.
And now with its full release on Steam, the medieval melee of Mordhau is getting in on the fun. Humans have had frying pans for thousands of years, so you can't even say its not in-keeping with the time period.
How to get a Frying Pan in Mordhau
If you've been playing Mordhau at all, it's likely you've been absolutely shreked by a dude waving a frying pan by now - face it, we all have.
It swings faster than a coked up spider monkey and hits like a truck.
But strangely, it's not in the basic suite of weapons that you can equip to your character loadout.
First off, you need to head into the Perk menu in your loadout and select "Peasant". This restricts your weapon and armour choices to things that lowly serfs would've had to hand - but when God closes a door, he opens cupboard.
In exchange for your whopping 8 Points, you can then choose a frying pan as your Primary Weapon for 2 Points. If you're feeling extra spicy, you can also equip 2 more frying pans as your secondary and tertiary weapons (for a further 2 points each).
The cost of this unfathomable power is severely restricted armour, with only cosmetic items available for your torso and legs.
For an in-game look at the process, we've embedded the below video from YouTuber MyUsualMe:
If you fancy a bit of a different playstyle, here's how to build a ballista in Mordhau.