Mordhau: How to build a ballista and rain spiky death upon your enemies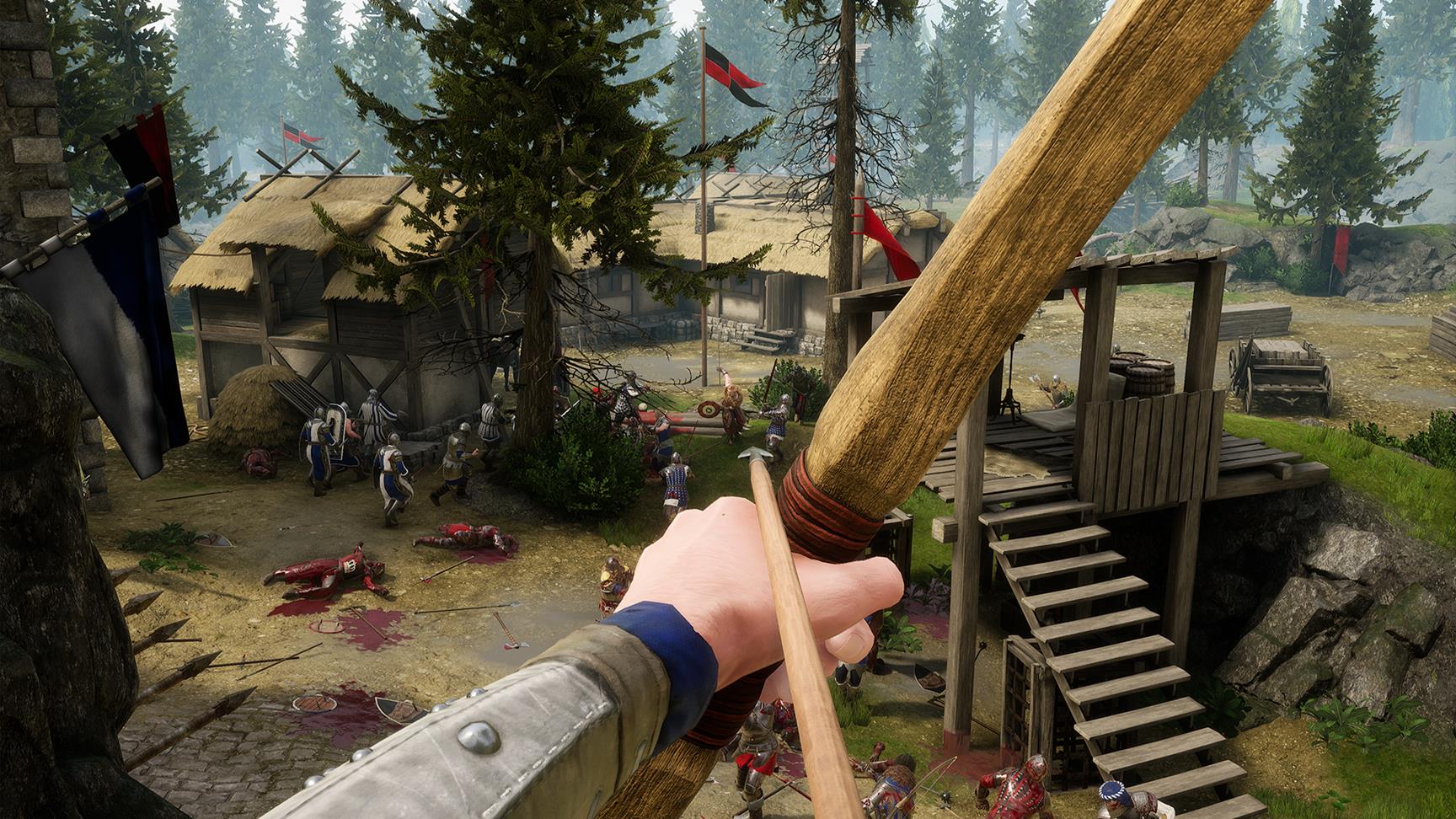 The medieval mayhem of Mordhau isn't just limited to swords, shields, and the occasional pike. As well as sticking your foes with the pointy end, you can show them the way to the afterlife with a variety of siege weaponry - most notably for infantry, a ballista.
Mordhau is still an improving game, and has been plagued by issues since its recent launch on Steam. One of these problems is having more than a few opaque systems. Here's how you can start serving up death with your very own dark age spike-thrower and build a ballista in Mordhau.
This involves steps both inside and outside of a match, where you have to tweak your loadout as well as grab items in-game.
Mordhau Ballista Building
To build a ballista in Mordhau you first have to equip the Toolbox. The Toolbox is a unique weapon that lets you craft defenses and items rather than join the fray directly.
To do this, before you enter a match, either select the "Engineer" default class, or equip the Toolbox as your primary weapon in your loadout.
You'll find the Toolbox in the TwoHanded section between the Executioner's Sword and Bardiche.
Once you've set that up, jump into a game.
You'll see that you can cycle between laying down an arrowslit or a cheval de frise, but no ballista - what gives?
First you need to find an ammo resupply box, which increases your ammo count to 6. You can now build a ballista, but laying one down will clean you out of ammo.
Find a suitable position, then let rip!
Using a ballista in Mordhau makes for a change of pace. Since you're not as mobile, you have to rely on pumping out as much ranged damage as possible, and it's easy to be overwhelmed.
You're probably just as well running around with a lute and a frying pan like everyone else.