Monster Hunter World dev explains why the PC version is such a CPU hog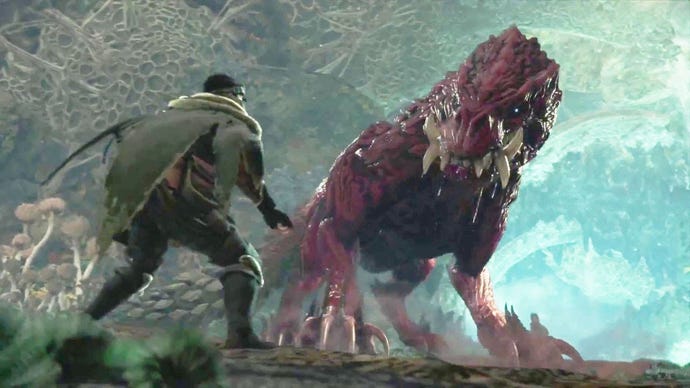 Monster Hunter World is a very CPU-intensive game, and this fact is demonstrated clearly in the PC version.
The PC version of Monster Hunter World has been in the hands of a few in the media for several days now, and it's become apparent that the game is very CPU-heavy.
This is partially to blame for its relatively poor performance on certain rigs. While you can mess around with settings enough to achieve a standard 1080p/60fps, running it at 1440p or above is going to be more challenging.
According to Capcom, there's a reason behind this. "To eliminate interstitial loading during active gameplay, MHW loads the entire level into memory," Capcom's vice president of digital platforms and marketing William Yagi-Bacon explained on ResetEra.
"In addition to managing assets loaded into memory, it keeps track of monster interactions, health status, environment/object changes, manages LOD & object culling, calculates collision detection and physics simulation, and tons of other background telemetry stuff that you don't see yet requires CPU cycle. This is in addition to supporting any GPU rendering tasks," he continued.
Yagi-Bacon explained that the game's engine, MT Framework, which Capcom has been using for years, is able to balance load and distribute CPU cycles across the different CPU cores and threads.
"The engine itself is optimised for x86 CPU instruction set, is highly scalable, and loosely speaking, is platform agnostic regardless of PC or console platform so as long as it conforms to the x86 instruction set."
Monster Hunter World on PC does look very sharp compared to consoles, thanks to the many native resolutions it supports. The game does, however, offer plenty of options that help in balancing out your resolution and frame-rate needs.
You're also able to upscale the image, and there's an option to dynamically change the resolution to keep up with a frame-rate target same as the console version. This option is much better utilised on PC thanks to increased power.
Monster Hunter World hits PC on August 9.