Monster Hunter World launch trailer suggests you gather a hunting party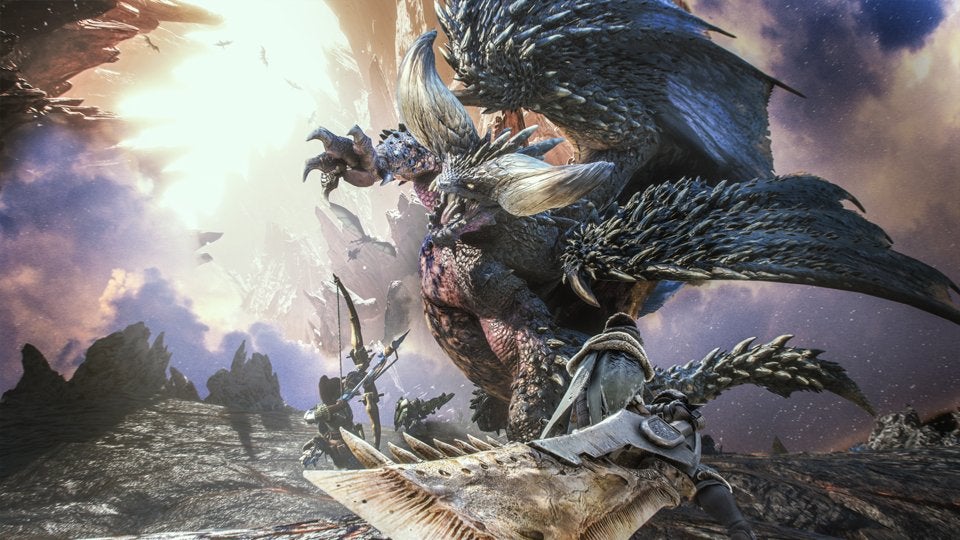 Unless you've been living in a tree in the middle of the Amazon, you know that Monster Hunter World was released today.
Monster Hunter World is now available On PlayStation 4 and Xbox One, which means it's time to give the prerequisite launch trailer a watch.
The game has been one of the most-anticipated titles for 2018 since its announcement during Sony's E3 2017 conference.
Alex was able to have a look at the game while at E3, and since then, we've reported on it extensively.
PC players will have to wait at least another seven months for Monster Hunter World. So, expect it to arrive sometime during Q3-Q4 2018.
If perchance you have actually been living in a tree and want to give the game a go once you've had a proper shower, dinner and a decent night's sleep in a real bed, we are here to help you get started.
Our Monster Hunter World guide covers everything from getting started, crafting, weapons, armor, monsters and everything in-between.
Best of luck, hunters.