Monster Hunter World: Iceborne Nargacuga guide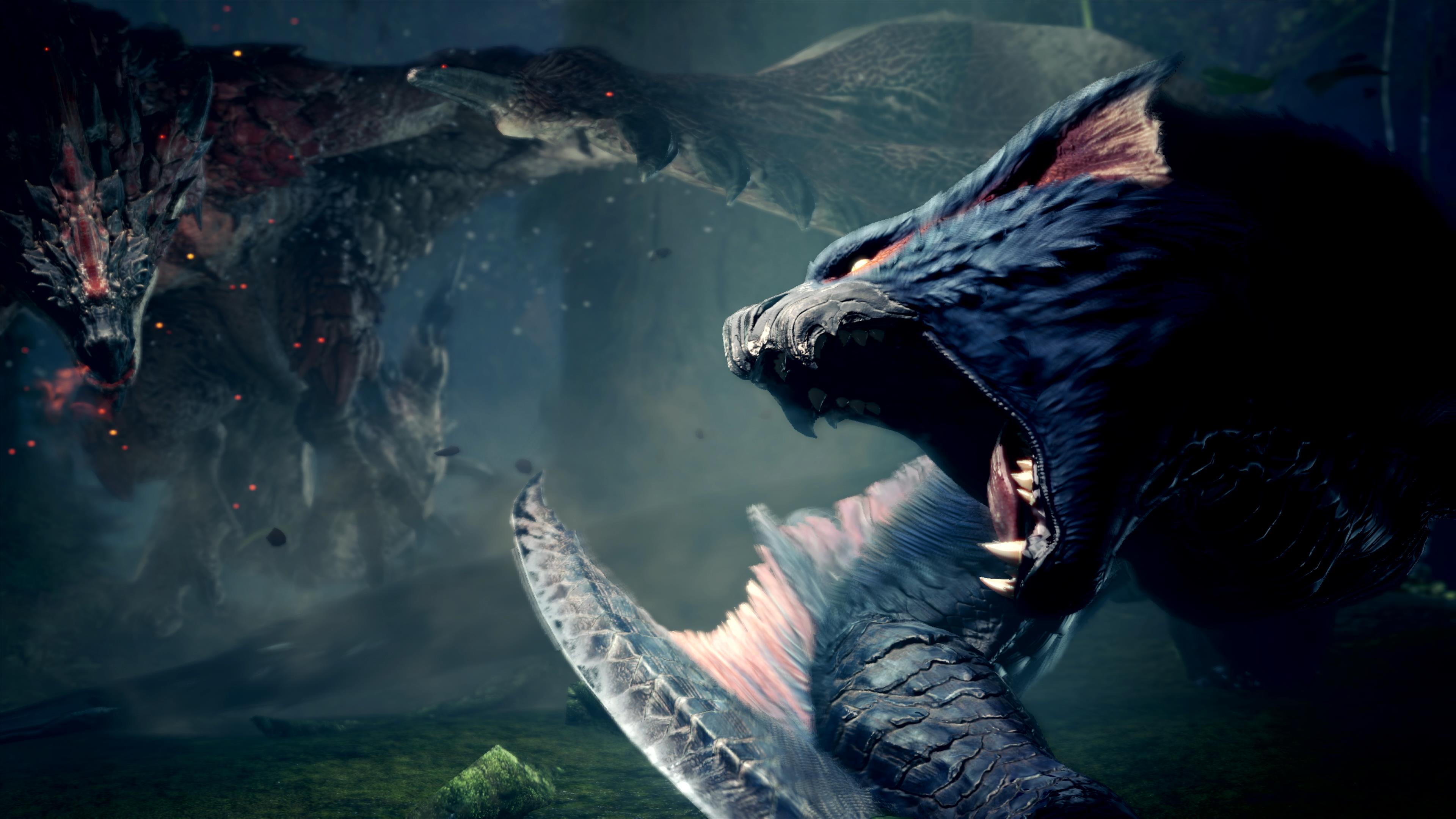 Monster Hunter World was one of the breakout hits of 2018. Perfectly pitched right at the start of the year on console, Capcom's venerable RPG franchise shook off it's "big in Japan" stereotype and built up a head of steam going into its eventual PC release.
Now its first full expansion - Iceborne - is close on the horizon. There's even been a PS4 beta, so you know it's close (September 6 to be exact). But along with the new moves for existing weapons, new armour sets, and fresh areas to visit, there are brand-new beasties to encounter too.
One of the rare, secret spawns that you can find is the mysterious Nargacuga. Apparently one's never been spotted in the New World before, but here's all the info we could glean from the beta.
We've embedded a video below from our friends over at Arekkz Gaming if you want a video guide on the enigmatic creature, but we'll also run through everything underneath:
Monster Hunter World: Iceborne - Nargaruga
In the PS4 beta, the Nargaruga only spawned in the Ancient Forest in the same mission where you usually fight Jagras.
If you load up the Jagras quest, it looks like Nargaruga replaces the apex predator Rathalos at the top of the foodchain.
This was a very, very rare occurrence in the beta - Arekkz even mentions that in the beta he spent three hours reloading quests and didn't get it to pop - however, there is one thing that will give you an inkling as to whether you'll get a sighting.
The quest description in the bottom right when you're loading it up will change from only talking about the Jagras to:
"A Great Jagras has appeared in the Ancient Forest, and we've received reports of another mysterious monster."
So if you spot this, you know you're in with a shot of seeing Nargacuga.
Nargacuga is a flying wyvern with a bat-like appearance - if bats had giant scaly fists and a tail like a meat tenderiser - that first joined the roster in Monster Hunter Freedom Unite on the PSP.
It was teased in the original Monster Hunter World Iceborne trailer, where its distinctive attack pattern and a glowing red eyes could be seen at the end.
Nargacuga Gear
In previous Monster Hunter games, Nargacuga equipment has been similar to traditional Japanese armor, with bunched thighs and braided tassels on the helmet.
That design ethos returns in Monster Hunter World, but with a much more crafted look - the leg armor has visible scales and the top has furry epaulettes.
Nargacuga Attacks
As for fighting style, much of Nargacuga's signature moveset also returns.
Its main combos seek to overwhelm hunters with quick front paw strikes, while its startling mobility lets Nargacuga reposition itself behind enemies and close distances with ease.
The Nargacuga's most dangerous weapon though is its tail, which it uses to unleash devastating horizontal whips and an overhead slam that gets stuck in the ground, just like in older games.
Nargacuga Weakness
As with many flying wyvern, it's likely that Nargacuga will be weak to Thunder element.
For more on Monster Hunter World: Iceborne, check out our run-down of the Clutch Claw!