Player disconnects won't be brutal in Monster Hunter World: Iceborne thanks to the new dynamic difficulty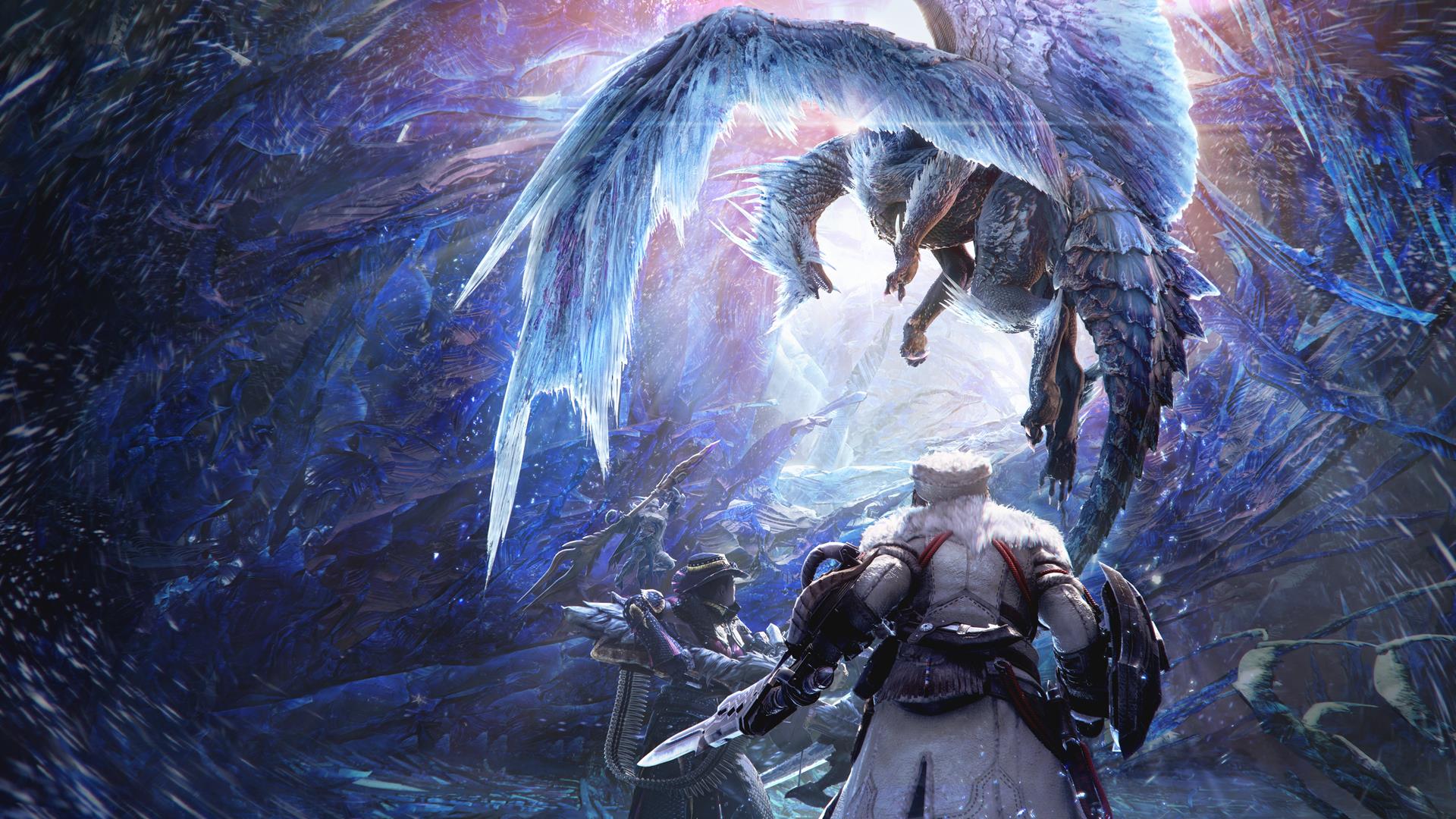 Monster Hunter World's difficulty scaling in co-op will be made more sensible with the arrival of Iceborne.
Capcom has confirmed a neat new addition coming to Monster Hunter World with the Iceborne expansion. Though the feature will be free for all, it won't be available until Iceborne launches in September.
Monster Hunter World players will know that monster difficulty scaling in co-op can be a bit punishing. As it stands, the game has two settings; one for solo play, and another for co-op. The scaling affects monsters' health, which dictates how long/hard the fight is going to be.
The only problem is, if you start a co-op game with three other players and someone disconnects, the fight will inevitably get harder. This also means two-player hunts are inherently more challenging than four-player hunts, since monster health is the same in both.
With Iceborne, Capcom is tweaking this to first be a three-stage difficulty slider rather than two. There's the basic one for solo players, another for duos and a third for three-four player-teams. The biggest change, however, is that difficulty will dynamically scale up and down depending on the number of players present.
In other words, if you start a hunte with four players and two get disconnected midway through, you won't have to contend with a fight designed for four players. Though this has the potential to cause certain fights to end abruptly, it's much better than the current iteration of the system.
If you missed last weekend's beta, the next round kicks off this weekend. During the beta, you will be able to see the new dynamic difficulty for yourself, among other things.
Iceborne launches for Monster Hunter players on PS4 and Xbox One on September 6. The PC version will follow sometime this winter.