Monster Hunter World digital and retail shipments hit 6 million units worldwide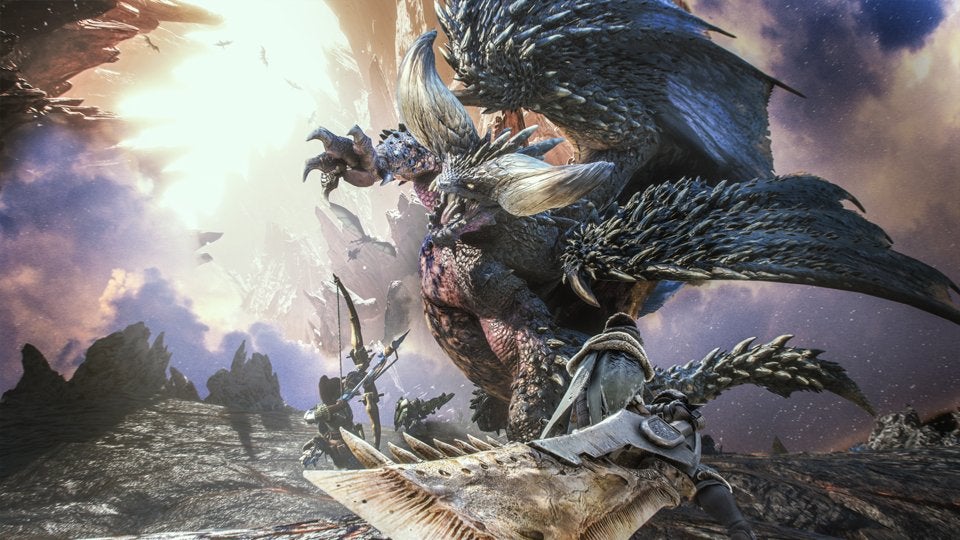 Monster Hunter World is very popular.
Capcom announced today total worldwide shipments for Monster Hunter World stand at 6 million, making it the fastest title from the company to reach the figure.
The figure represents both digital download and retail shipments.
Since the first Monster Hunter title released 14 years ago in 2004, cumulative sales of the franchise have hit 46 million units worldwide as of February 9.
The game was released on January 26, and by January 29 Monster Hunter World had already shipped 5 million digital and physical units.
Capcom did not provide a breakdown by region, but figures for Japan have been released by a weekly publication.
According to Famitsu (thanks, Siliconera), the game sold 652,614 units digitally January 26-28. It also estimates 1.35 million units were sold at retail during the same period.
To celebrate the milestone, Capcom released a free Celebration Item Pack for Monster Hunter World.
Many players received the pack quickly, despite being sent out in waves. Others did not due to a bug, but today's Monster Hunter World update 1.05 fixes the issue.
Currently, the game is only available on PlayStation 4 and Xbox One, but a PC version is expected this autumn.
Those waiting on the PC version can get a head start on conquering the game by studying our Monster Hunter World guide. Or if you're currently playing and need help, it should answer any questions you might have, and if not, keep checking back. We are constantly updating the guide with all sorts of things.