Monster Hunter Stories 2 demo out now on Switch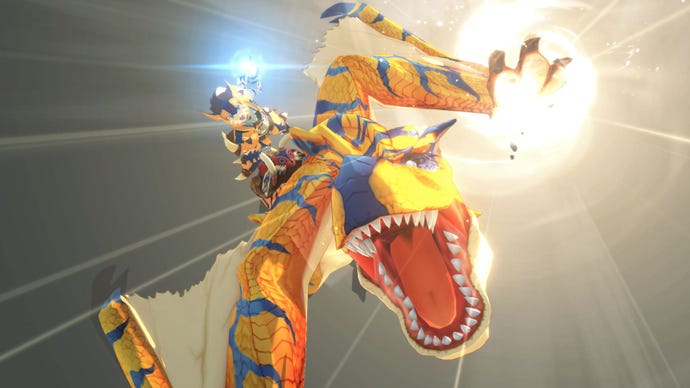 Just a friendly reminder for you: the Monster Hunter Stories 2 demo is now available on Switch.
The Monster Hunter Stories 2: Wings of Ruin demo begins at the start of the game, allowing you to become acquainted with gameplay and mechanics before venturing off into the world.
As well as getting introduced to the world and story, you will also be able to befriend and raise monsties.
And best of all, your progress can be transferred over to the full game upon purchase, so there's no starting over - unless you want to, obviously.
The game, which is coming to both Switch and PC, will be getting all sorts of post-launch support with the first coming on July 15, one week after the game releases. It will include a new Palamute monstie with more free updates coming in the future.
Monster Hunter Stories 2 is out on July 9, and if you pre-order, you will gain access to Kamura maiden outfit for Ena.
Also, as part of crossover content for the game with Monster Hunter Rise, if you link your save data from Monster Hunter Rise you will receive the Rider layered armor for your hunter in that game. Monstie riders will be able to access the Kamura Garb layered armor in Monster Hunter Stories 2: Wings of Ruin.