Check out the Monster Hunter Rise-themed Switch coming to Europe and Japan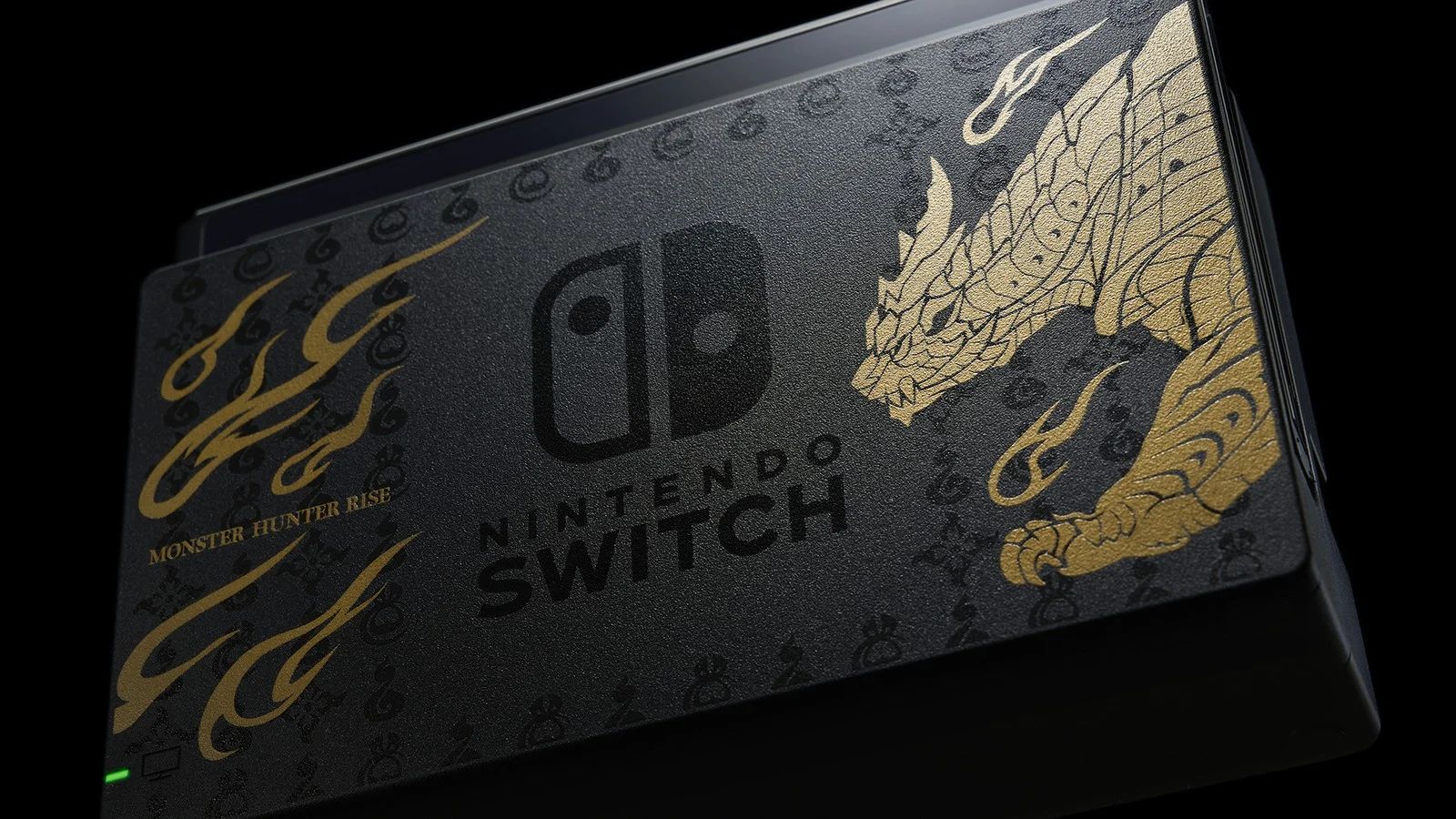 Nintendo has announced a Monster Hunter Rise-themed Switch console for Europe and Japan.
The Switch console design is based on Capcom's upcoming Monster Hunter Rise and the offering will be available in Europe and Japan on March 26.
It's a bundle, so it also comes with a download code for the game plus Deluxe Kit DLC and bonus content. A Switch Pro controller will also be available for separate purchase (thanks, Nintendo Life).
This edition of the console features an image of flagship monster Magnamalo with other themed designs on the console and both Joy-Con controllers.
The Deluxe Kit DLC includes: Kamurai Hunter layered armor set, Shuriken Collar Palamute layered armor piece, Fish Collar Palico layered armor piece, Gestures (4 Jumps), Samurai pose set, Kabuki face-paint, and Izuchi Tail hairstyle.
Bonus content includes the Palamute Retriever Costume layered armor, Palico Forest Cat Costume layered armor, and Novice Talisman.
The Nintendo UK store has the console up for pre-order and will also give you a Palamute keyring, Palico keyring, collectible cards, and a steelbook. It will run you £339.99.
Pretty nice looking console, if we do say so ourselves. Check it out below.
If you want a taste of Monster Hunter Rise before it releases on March 26, there's a limited-time demo available for the game until February 1.