Massive Capcom leak reveals Resident Evil Village release date and Monster Hunter Rise PC version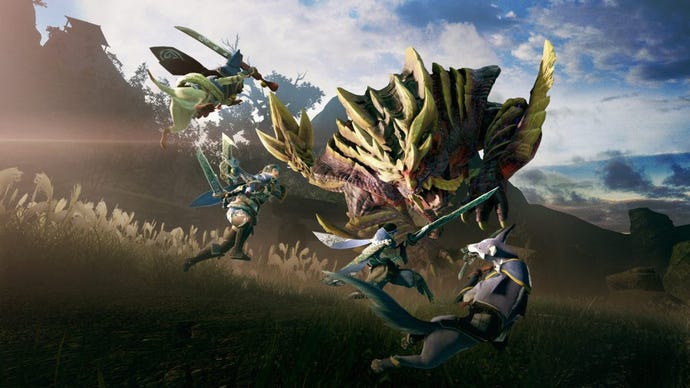 The recent attack on Capcom's servers has yielded significant news about the publisher's upcoming slate of games.
Earlier this month, Capcom announced that its servers were compromised on November 2. Capcom did not initially reveal the scope of the attack, which was later confirmed to have been ransomware.
In a follow-up to the original announcement, Capcom today confirmed everything the publisher believes was compromised in the attack. The list includes names, emails and personal information for employees at its Japan, US and Canada offices.
The leaked data, estimated to be about 1TB in size, also includes a number of confidential marketing details about some of Capcom's games, as well as details about partner deals. The leak also uncovered sales targets, release plans, and even a number of yet-unannounced projects in development at Capcom.
Capcom has yet to comment specifically on the leaked details, but suffice it to say there are too many interesting reveals there to ignore. We won't be linking to online forums where the details originally appeared, but users on Resetera have uncovered some of the more prominent pieces of information.
Resident Evil Village leaks
The upcoming mainline Resident Evil game, which has only been announced for next-gen consoles and PC, is indeed also coming to PS4 and Xbox One. The leaked document explains that Capcom will announce the current-gen versions ahead of launch. As for the game's release target, the same document suggests it will arrive in late April 2021.
As expected, Resident Evil Village will also receive a demo ahead of launch, with Sony platforms seemingly getting it two weeks ahead of other platforms.
More interestingly, Village will seemingly ship with an online game codenamed Dominion, similar to how Resident Evil 3 released with free multiplayer add-on Resistance. It's not clear what Dominion is at this stage, though there's a suggestion it could be battle royale-related.
Monster Hunter Rise leaks
Monster Hunter Rise, the recently announced RPG, will not be a Switch exclusive for long. Rise drops on Switch at the end of March, and the leak reveals it will arrive on PC in October. The leaks also say that demos for the Switch version will be available ahead of launch, in January as well as March.
Monster Hunter Stories 2 leaks
The other seemingly Switch-only Monster Hunter game is, too, coming to PC. The game will arrive on both platforms simultaneously, sometime in June. Monster Hunter Stories 2 supports offline single-player gameplay, as well as online co-op and PvP.
Project Guillotine, Project Reiwa and Project Shield leaks
Among the many discoveries were codenames for in-development projects at Capcom. The first, Project Guillotine, is coming first to Switch soon - in February, before it arrives on other platforms in May. It's not clear what kind of game Guillotine is; we don't even have an idea of the genre.
Project Reiwa is similarly mysterious game, said to be coming in May. Then there's Project Shield, which the documents reveal is a multiplayer shooter, seemingly with some streamer integration. Again, it's unclear yet what those are, but Capcom looks to be planning a big 2021.
It goes without saying that you should take all of that with a grain of salt. Assuming all the information is accurate, the details may be outdated, so not everything discussed may see the light of day.